Professor John Crump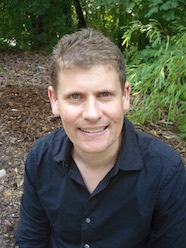 Contact Details
Position

Co-Director, Otago Global Health Institute

Qualifications

MB ChB MD DTM&H FRACP FRCPA FRCP

Research summary

Infectious diseases in low-resource settings

Teaching

Global health
Global health ethics

Memberships

Fellow, Australasian College of Tropical Medicine
Fellow, Royal Society of Tropical Medicine and Hygiene
Fellow, American Society of Tropical Medicine and Hygiene
Fellow, Infectious Diseases Society of America
Member, American Society of Microbiology

Clinical

<ul> <li>Infectious diseases</li> <li>Medical microbiology</li> </ul>
Research
My research is on the epidemiology, diagnosis, prevention, and management of major infectious causes of illness and death in low- and middle-income countries. I serve as the McKinlay Professor of Global Health and Co-Director of the Otago Global Health Institute, one of 12 flagship research centres of the University of Otago.
I graduated MB ChB and MD from the University of Otago in 1993 and 2011, respectively, and trained in both infectious diseases (FRACP, FRCP, DTM&H) and medical microbiology (FRCPA) in New Zealand, the United Kingdom, South Africa, Australia, and the United States.
My specific research interest is in the syndrome of fever and its management in low-resource areas, especially invasive bacterial diseases including the invasive salmonelloses. I lead efforts on global burden of disease estimates for both typhoidal and non-typhoidal Salmonella with related work on diarrhoeal diseases.
With partners in Myanmar and Tanzania, I lead research on causes of fever, febrile deaths, and infectious disease at that are major causes of both human febrile illness and production loss in animals. My work on these infections includes disease burden estimation, evaluation of new diagnostics, clinical management studies, risk factor research aimed at prevention interventions, and economic assessments. Goals of my work are to improve the health of individuals and populations in low- and middle-income countries through research and training in collaboration with local partners.