Associate Professor Daniel Cury Ribeiro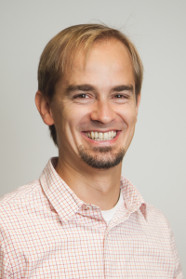 Contact Details
Phone

64 3 479 7455

Email
Position

Associate Professor

Qualifications

PhD

Research summary

Musculoskeletal disorders, clinical trials

Teaching

Supervision of research students: summer students, honours, master's and PhD

Memberships

National
- Physiotherapy New Zealand
- New Zealand Manipulative Physiotherapy Association

International
- Australia & New Zealand Musculoskeletal (ANZMUSC) Clinical Trials Network
- Global Burden of Disease Collaborator Network
- International Association for the Study of Pain (IASP)
- International Society of Electromyography and Kinesiology
- International Society of Biomechanics

Research
Dan Ribeiro is a researcher interested in improving clinical outcomes for patients with musculoskeletal disorders.
The goal of his research is to develop and test novel treatment strategies for patients with musculoskeletal disorders through lab-based studies to clinical trials (including outcome and process evaluation studies).
His research programme focuses on understanding underlying mechanisms of musculoskeletal disorders and testing interventions for improving healthcare services.
Recent and current projects include:

Additional details
Editorial roles
Academic Editor: PLOS One
Associate Editor: BMC Musculoskeletal Disorders
Associate Editor: Brazilian Journal of Physical Therapy
Awards and funding
Dan Ribeiro was awarded the prestigious Sir Charles Hercus Health Research Fellowship (HRC) in 2017 and the University of Otago Early Career Award for Distinction in Research in 2018. He has secured more than $1 million in research grants as Principal Investigator. His research has been supported by a number of funding agencies, including: Health Research Council NZ, Lottery Grants Board, NZ Manipulative Physiotherapy Association, Physiotherapy NZ, Otago Medical Research Foundation, Maurice & Phyllis Paykel Trust.