Research Professor Gabi Dachs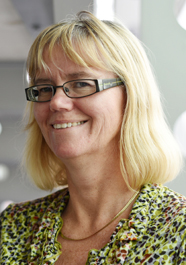 Contact Details
Phone

+64 3 364 0544

Email
Position

Research Professor

Department

Department of Pathology and Biomedical Science (Christchurch)

Qualifications

BSc PhD

Research summary

Cancer research
Research
Professor Gabi Dachs completed her undergraduate and PhD studies in Cape Town, South Africa, followed by postdoctoral work at the MRC Harwell in the United Kingdom.
Prior to joining the University of Otago in Christchurch, Professor Dachs worked as senior scientist at the Gray Cancer Institute in London, UK.
Professor Gabi Dachs is interested in why human tumours are difficult to treat, and in new ways of treating them. Current research interests at present include:
Can we dampen the activity of the global transcription factor HIF-1 using vitamin C? Can we reduce tumour growth in mice using vitamin C? Can we increase vitamin C in cancer cells using gene therapy?
Why do obese cancer patients often fare worse than non-obese patients? Can we identify the molecular factors associated with obesity in cancer? What effect do these obesity-related factors have on chemotherapy?
Which human enzymes are responsible for the activation of novel anticancer prodrugs (in collaboration with Auckland Cancer Society Research Centre)? Can this knowledge guide clinical use of these agents?
Can we improve gene directed enzyme prodrug therapy combinations to target solid tumours or their vasculature?