Become a registered specialist paediatric dentist in New Zealand and Australia
What is Paediatric Dentistry?
Paediatric Dentistry is an age-defined speciality that provides comprehensive preventive and therapeutic oral health care for infants and children through adolescence, including those with special health care needs. It encompasses all dental care and may include management of caries, periodontal disease, trauma and/or growth problems and dentition and occlusal development. It also includes management of the dental problems for children who may have developmental, behavioural or medical disabilities, and care for some older patients who have disabilities.
DClinDent in Paediatric Dentistry
| | |
| --- | --- |
| Duration | 3 years full-time |
| Campus | Dunedin* |
* Near the end of your final year, you will complete a hospital placement under the supervision of a specialist paediatric dentist.
Skills you will learn and develop
The programme covers all aspects of specialist dental care for children and adolescents with some aspects of care for patients with special health care needs.
At the completion of the programme, you are expected to have developed the competencies and skills to enter practice as specialists in paediatric dentistry. You will have the skills to provide care for children and adolescents with complex dental and orofacial problems, and be able to work with, and advise, related health care professionals.
You will have developed competencies to conduct original research and perform clinical audit – to the level of being able to acquire funding and lead projects related to oral healthcare for children and adolescents.
Additional experience
You will be required to spend time in another paediatric dentistry unit or department attached to a hospital during the third year of the programme.
Membership in Specialist Dental Practice (Paediatric Dentistry) with the Royal Australasian College of Dental Surgeons (MRACDS)
The University of Otago has a Memorandum of Understanding with the Royal Australasian College of Dental Surgeons. Postgraduate students of this programme can sit their final examination as a conjoint examination for Membership in Specialist Dental Practice with the College (this will require the student to complete the College subscription and application forms to enrol, and payment of associated College fees).
This allows postgraduates to complete both the DClinDent degree and gain College Membership (MRACDS) in a single step.
The final examination will follow the University format, and will be conducted by University examiners along with a College-nominated examiner.
Why pursue a DClinDent in Paediatric Dentistry?
The following unedited feedback from our students offers some insight into the benefits of pursuing a DClinDent in Paediatric Dentistry at Otago:
A well structured programme
New and modern facilities
Experienced and research active staff
Good research support
Opportunity to work in Emergency Department at the hospital
Exposure to rarer conditions in paediatric dentistry
Multidisciplinary approach
Specialist registration
Exit exams can contribute towards membership of the Royal Australasian College of Dental Surgeons
Opportunity to attend and present at international conferences
Defined patient group: infants, children and adolescents
A well-structured programme
Clinical care
Hospital based dental care
Seminars allow students to develop presentation and effective communication skills.
Work with anesthesiologist when children cannot cope
Work with the orthodontist
You get invited to become members of professional bodies such as: Australasian Academy of Paediatric Dentistry; Australian and New Zealand Society of Paediatric Dentistry
Dunedin is NZ's student capital – a lovely city to live in and explore New Zealand's amazing landscapes and cultures
After course completion
This course prepares graduates for work in a specialist practice in paediatric dentistry or a specialist clinic in a hospital, and also opens up further opportunities to pursue a career in research and clinical academic positions.
As a graduate of this programme, you can register with the Dental Council of New Zealand and Australian Health Practitioner Regulation Agency (AHPRA), enabling you to practise in Australia and New Zealand as a Specialist Paediatric Dentist.
Upon graduating, you will be continuously supported by a strong alumni relationship, and be well prepared for specialty practice and teaching / research in a dental faculty.
Experiences from students
Yvonne Golpak
"I was able to come to New Zealand because I was able to acquire a New Zealand Scholarship. But even if there were a couple of other countries to choose from, I would still choose to come to the University of Otago to study. I find New Zealanders/Kiwi people in my country to be polite and friendly.
"Another reason for coming to the University of Otago is that the University is ranked in the top 50 in the world. Testimonials from International students in the University of Otago website speak highly of the study environment and student support."
Read more about Yvonne's DClinDent experience
Staff expertise
Associate Professor Alison Meldrum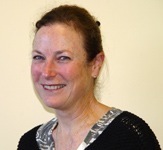 Associate Professor Meldrum's main areas of research include the allied dental professionals workforce, childhood caries, and student learning and acquisition of knowledge.
Mrs Dorothy Boyd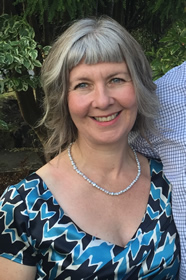 Mrs Boyd owns and operates a Specialist Paediatric dental practice in Dunedin as well as holding a senior lecturer position with the Faculty. She has broad experience as a clinician, including working in a busy Children's Hospital and the New Zealand's public oral health system. Her recent research is on the outcomes of dental treatment in primary care with a focus on the Hall Technique and on children's procedural dental pain experiences.
Associate Professor Manikandan Ekambaram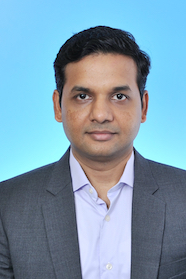 Associate Professor Ekambaram's research expertise is in remineralisation of early enamel caries lesions, enamel and dentine adhesion, molar incisor hypomineralisation (MIH), and paediatric oral health. Through his research, he has established a niche in experimental strategies for enhancing dentine bond durability, enhancing bonding to developmentally hypomineralised enamel, studying the remineralisation potential of various contemporary remineralisation agents on early enamel carious lesions. Additionally, his ongoing research projects are aiming at other novel experimental strategies to remineralise such lesions.
Course content: Year 1
CLDN 910 Clinical Research
The emphasis is on providing the student with education relating to basic research tools for thesis development. The student will be introduced to the research environment and will be expected to utilise the didactic teaching received to identify a research question and develop an experiment/study protocol. Where appropriate, the student will apply for research funding and/or ethics approval.
Assessment:
Position paper outlining potential research
Research proposal literature review
Formal presentation of protocol
Research protocol plus viva
CLDN 920 Clinical Practice
Students will complete clinically-based care with particular emphasis on integrating learning and acquisition of specialist paediatric dental knowledge and skills to apply in specialist paediatric clinical practice.
Assessment:
Assignment 1
Assignment 2 (ANZSP Postgraduate Essay Competition)
Clinical case presentation 1
Clinical case presentation 2
Clinical practice through the year
Clinical logbook (formative)
Mid year mock written exam (formative)
Written examination
Clinical oral
Course content: Year 2
CLD9F Thesis Research, Clinical Research and Clinical Practice 2
The emphasis of this paper is on the students' research project, their theses, clinical research and clinical practice.
Assessment:
Clinical practice through the year
Assignment 1
Clinical case presentation
Clinical case presentation
Clinical logbook (formative)
Written paper (3 hours)
Clinical oral
Course content: Year 3
CLD9F Thesis Research, Clinical Research and Clinical Practice 3
In Year 3 the students complete their research and thesis, while continuing to develop their clinical skills and knowledge of evidence based clinical practice.
Assessment:
Thesis submission (pass required)
Clinical case presentation
Clinical practice through the year
Clinical logbook plus clinical logbook viva
Written exam (3 hours)
Clinical viva
Entry requirements
To be eligible for admission to the programme, you should fulfill criteria for study at the University of Otago as listed in the current University Calendar. You should hold a primary dental qualification that is acceptable to the University. You need to be able to demonstrate a strong interest in your chosen speciality. You should be at a minimum two years post-graduation of your primary dental qualification.
Applications close on 31 May of the year prior to enrolment.
Admission to the DClinDent programme is provisional and shall be confirmed after achieving at least a B+ (75–79%) grade in each of the first-year papers (CLDN 910 and CLDN 920).
How to apply