Specialise in providing oral health care to people with special needs
What is Special Needs Dentistry (SND)?
The branch of dentistry that is concerned with the oral health care of people with an intellectual disability, medical, physical, or psychiatric conditions that require special methods or techniques to prevent or treat oral health problems or where such conditions necessitate special dental treatment plans.
DClinDent in Special Needs Dentistry
Duration

3 years full-time, or
4 years part-time

Campus

Dunedin, or
Via distance at partnered District Health Board dental departments (for people within New Zealand only)
Why choose Otago?
The University of Otago offers New Zealand's only postgraduate course leading to a specialisation in Special Needs Dentistry
We have the only dental faculty-based dedicated wheelchair-friendly teaching facility
You will work within a multidisciplinary medical and dental team at the Faculty of Dentistry or a local District Health Board
You will have opportunities for outplacement at major District Health Boards throughout New Zealand
Aims and objectives of the DClinDent in Special Needs Dentistry
The purpose of this course is to provide a postgraduate training programme leading to the degree of Doctor of Clinical Dentistry endorsed in Special Needs Dentistry. A specialist in Special Needs Dentistry is in the unique position of having the requisite knowledge and skills to be able to integrate, advise on and coordinate patient oral health and treatment requirements within a hospital multidisciplinary team approach to health care, and to function as a knowledge base for general dental and medical practitioners and other health care providers on the management of specific oral health problems in patients with special needs.
Graduates will acquire a comprehensive understanding of disability and also the environmental, social, medical and psychological issues related to health behaviour, oral health, oral function and quality of life. The curriculum includes modules on the legal, ethical, sociological and psychological aspects of disability. The candidates will acquire a sound knowledge in general medicine and pharmacology relevant to special needs dentistry which includes mental health, older people's health, oncology, haematology, internal medicine (including cardiology, renal medicine, endocrinology, etc.), radiology and imaging, surgery and surgical specialities (e.g. ENT; orthopaedics etc.) which impinge on and influence the competent assessment, treatment planning and safe management of the oral problems of patients with special needs. This will enable the candidate to assess, plan and provide appropriate oral and dental health care for such individuals and to advocate for oral health services for patients with special needs; and to advise on community needs for SND oral health care services.
The programme will provide a learning framework that will allow candidates to advance their academic and clinical skills in general dentistry along with the other more focused disciplines relevant to the practice of dentistry in a New Zealand hospital environment. Because the specific skills required for this are broad based, the level of knowledge and clinical expertise required is different from that necessary for the practice of the individual dental specialities.
In acknowledging that no two people with special needs are exactly alike; trainees in the speciality will learn to couple theoretical knowledge with specially modified clinical skills and methods, to create precision, personalised, special care treatment plans. The programme will also provide a learning framework that will allow candidates to advance their knowledge and understanding of dental public health, oral healthcare planning and the structure and aims of the hospital and health care systems in New Zealand.
Skills you will develop and learn
Critical analysis of a person's special needs, including their social and functional backgrounds
Developing precision patient-centred dental care plans
Multidisciplinary oral health care within dentistry and across medical disciplines
Extending your scope of practice beyond that of a general practitioner to care for patients with special needs
Fostering research and building the evidence base around people with special needs
Interacting or providing advice to special care community groups
Graduate profile
Graduates of the DClinDent in Special Needs Dentistry will demonstrate the following attributes:
1. Global perspective
Appreciation of the general context of the practice of SND in the global and national context, as well as a deep understanding of the evidence base for its practice.
2. Interdisciplinary perspective and teamwork
Demonstrate an understanding of the role of science and humanities disciplines in research and clinical practice relevant SND and a commitment to participating effectively in multidisciplinary teams in delivering health services and to show leadership in terms of advocacy for and provision of oral health care for patients with special needs.
3. Lifelong learning
Commitment to the on-going acquisition of new knowledge and new skills, and an ability to apply these in the clinical environment.
4. Communication
Ability to communicate information, arguments and analyses effectively, both orally, in writing and using contemporary media.
5. Critical thinking
Ability to analyse issues logically, to challenge conventional assumptions, to consider different options and viewpoints, make informed decisions and act with flexibility, adaptability and creativity.
6. Research
Successful completion of an individual research project at a level that demonstrates the ability to undertake postgraduate study.
7. Self-motivation
Capacity for self-directed activity, both under supervision and independently.
8. Clinical perspective
Acquisition of advanced knowledge of biological, medical, technical, social and clinical sciences relevant to SND, to show evidence of astute clinical decision making and the ability to initiate appropriate referral as well as the ability to deliver high quality oral health care, consistent with contemporary clinical standards to patients with special needs.
Upon course completion
This course is recognised by the Royal Australasian College of Dental Surgeons for conjoint continuing education. Upon completion, you will be eligible to apply to the Dental Council of New Zealand and the Australian Dental Council for registration as a specialist in special care dentistry.
You will be well equipped to carry out consultant-led patient care in a hospital or university setting. You will also be able to explore private practice opportunities as a specialist in this field.
Staff expertise
Professor Darryl Tong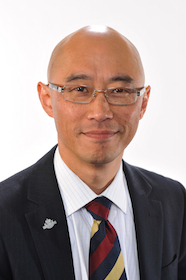 Professor Tong has an interest in clinical and systematic review-based research in oral and maxillofacial surgery including dentoalveolar surgery, pathology, trauma, dental implantology, and other clinical aspects of the speciality. Of particular interest however is maxillofacial trauma and ballistic injury especially in theatres of conflict.
Professor Tong's PhD involved looking at war injuries of the face and jaws from an integrated historical and surgical viewpoint. Other research interests include forensic biology, subconcussive injury using a forensic head model system, and veterans' health research topics.
Professor Alison Rich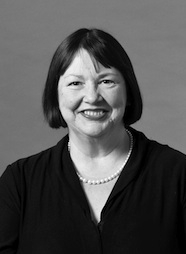 Alison is Professor of Oral Pathology at the University of Otago, New Zealand. She is a registered specialist in oral pathology and is Head of the Oral Pathology Centre, the University's oral pathology diagnostic service and the Leader of the Oral Immunopathology Research Group. She is a previous Chair of the Faculty of Oral and Maxillofacial Pathology of the Royal College of Pathologists of Australasia (RCPA) and is their current Chief Examiner. Alison, Haizal, and Benedict run the Oral and Maxillofacial Quality Assurance Programme for the RCPA.
Dr Guangzhao (Simon) Guan
Dr Simon Guan is a registered specialist in Oral Medicine in New Zealand.
Dr Guan graduated from both BDS and MB ChB at the University of Otago, New Zealand. Further specialist qualification was gained at the University of Otago, graduating with DClinDent in Oral Medicine in 2012.
Currently, he is a senior lecturer and specialist consultant in oral medicine at the University of Otago. His research interests include oral mucosal diseases and TMD.
Professor Karl Lyons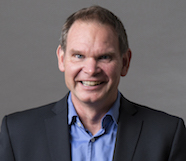 Professor Lyons has carried out research in dental implants and materials and in microbial adhesion to dental obturator prostheses, particularly adhesion of C. albicans and S. epidermidis. The latter was the topic of his PhD, which was awarded in 2012.
Professor Lyons has also been collaborating with DClinDent students with a research emphasis on clinical and in vitro research in the areas of implant prosthodontics and dental materials, particularly ceramics.
Associate Professor Peter Cathro
Upon completion of his specialist training in endodontics at Otago in 1994, Peter worked in full-time practice in Melbourne and then Auckland. Peter later took a position as a senior lecturer at Otago before becoming Associate Professor and Head of Discipline at the University of Adelaide for seven years. Returning to Otago, Peter is now an Associate Dean (Clinical). He has lectured extensively at international conferences and given numerous endodontic hands-on courses throughout Australia, New Zealand, and Asia. Peter completed his PhD in microbiology. His current research interests are in microbial adaptation and endodontic applications of hydroxyapatite. Peter is a reviewer for five refereed journals.
Professor Warwick Duncan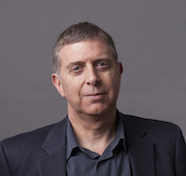 Professor Duncan's primary research activities involve the fields of Periodontology and Dental Implantology. His expertise is in the use of animal models for testing therapeutic strategies in these fields, including clinical, microbiological, histomorphometric, and radiomorphometric analysis of peri-implant, periodontal, and maxillofacial tissues.
He has international collaborations with universities and implant companies in Korea, South Africa, North America, and Switzerland. He is also involved in basic science and epidemiological research in the areas of clinical periodontics, dental implantology, forensics, and comparative anatomy.
Professor Mauro Farella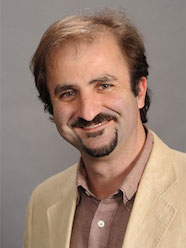 Professor Farella's research activities are mainly focused on the physiology and pathology of the masticatory muscles and on their relationship to orthodontics, craniofacial growth, and temporomandibular disorders. He is currently also involved in a number of randomised controlled clinical trials in orthodontics and in clinical gnathology.
Professor Farella's research has been a mixture of activities carried out previously at the University of Zurich and new activities initiated at the Discipline of Orthodontics, University of Otago. In Switzerland, he was the principal investigator in a research project testing the hypothesis that stereotypic patterns of muscle contractions are at risk for the development of masticatory muscle pain. In Otago, he has continued his research in craniofacial musculature, but with a greater focus on orthodontic-related issues.
Professor Farella has started new collaborations with the School of Physiotherapy, with the Department of Psychology, and the Department of Radiology and has an ongoing collaboration overseas with the University of Zurich and the University of Naples Federico II.
Course content: Year 1
CLDN 910 Research Evaluation and Design, Clinical Research
Biostatistics, research methods, and epidemiology
Topics in microbiology and immunology and oral biology of relevance to the specialist practice of SND
Review of literature and research proposal
Communication skills (communicating scientific and technical information)
CLDN 920 Clinical Practice: SND 1
A course in Special Needs Dentistry including theoretical and clinical knowledge of:
General medicine and pharmacology related to SND
Legal issues and bioethics in SND
Impairment and disability related to SND
Cariology
Oral pathology 1
Clinical SND 1
Clinical oral medicine 1
Clinical oral surgery 1
Communication and Social Skills (Communicating with patients, carers, families and other health professionals)
Research (Year 1)
The emphasis is on providing the trainee with education relating to basic research tools for thesis development. The trainee will be introduced to the research environment and will be expected to utilise the didactic teaching received to identify a research question, develop an experiment / study protocol and formulate a research proposal for obtaining research funding and ethics approval.
Clinical (Year 1)
Clinically-based modules in General Medicine, Oral Surgery, Oral Medicine and Oral Pathology will provide an accelerated revision of basic principles and concepts relating to these specialty areas with particular emphasis on integrating learning relating to clinical practice. Legal issues and consent will be discussed in the cultural and social context of people with disability.
Course content: Year 2
CLDN 9F Thesis Research, Clinical Research and Clinical Practice 2
Data collection and analysis and a theoretical and clinical course including:
Clinical SND 2
Psychology and behaviour management related to SND
Dental public health and oral health promotion relevant to SND
Research data collection
Principles of oral health promotion
Research (Year 2)
The research project should now be well established and much of the time will be spent on data collection while initiating the thesis writing by formulating the introduction and the literature review pertaining to the thesis. Candidates will liaise closely with their appointed supervisors for the research project to ensure they perform effectively within an appropriate timeline.
Clinical (Year 2)
Emphasis will be on learning about clinical management of people with special needs including management of pain and anxiety, and oral health promotion to individuals and communities. The candidate will continue to receive guided clinical training and will be expected to manage patients with more complex treatment needs.
Course content: Year 3
CLDN 9F Thesis Research, Clinical Research and Clinical Practice 3
Completion of thesis preparation and an advanced theoretical and clinical course including:
Management of patients within the scope of Special Needs Dentistry
Thesis preparation and presentation
Research (Year 3)
The candidate is expected to have completed the data collection and analysed the results to complete the thesis writing for submission by the due date.
Academic (Year 3)
The emphasis is for self-directed in-depth learning facilitated by tutorials / seminars. Clinical skills are further consolidated with more independence given in terms of procedure and patient complexity.
Admission criteria
Applicants should fulfil criteria for study at the University of Otago as listed in the current University Calendar. They should hold a primary dental qualification that is acceptable to the University and it is an advantage but not compulsory, if the applicant is able to hold an annual practising certificate with the Dental Council of New Zealand. A programme applicant should be able to demonstrate a strong interest in Special Needs Dentistry. Applicants are most likely to have worked at some point in time, for a hospital-based dental department or at a dental practice with an interest in providing care to patients with special needs. All applicants should be at a minimum two years post-graduation of their primary dental qualification. Submitting a curriculum vitae and a concise (no more than four A4 pages) portfolio outlining their experience in providing special care, would be useful.
Applications close on 31 May of the year prior to enrolment.
Admission to the first year of the DClinDent programme is provisional and shall be confirmed after achieving at least a B+ (75–79%) grade in each of the first-year papers (CLDN 910 and CLDN 920). The remainder of the programme of study consists of research-based clinical practice and a programme of supervised research leading to the demonstration of clinical competency in the specialist field and to submission of a thesis (CLDN 9F). Both the clinical practice requirements and the thesis must each be completed satisfactorily for the degree to be awarded.
How to apply