Professor Sarah Derrett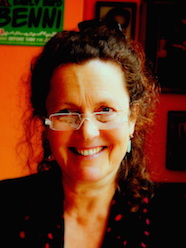 Contact Details
Phone

64 21 113 4832

Email
Position

Director, Injury Prevention Unit

Qualifications

BA MPH PhD(Otago)

Research summary

Health services researcher focused on health systems and person-reported health and disability outcomes.

Teaching

PUBH203, PUBH714

Memberships

EuroQol Research Foundation Scientific Committee (2001 - present)
Bowel Cancer New Zealand Exceutive (2010 - present)
Research
As Director of the Injury Prevention Research Unit (IPRU) much of Sarah's research is focused on injury. For example, she led the Health Research Council of New Zealand funded Prospective Outcomes of Injury Study (2007-2013) and now leads the Subsequent Injury Study (with Dr Helen Harcombe, Ms Gabrielle Davie, and Dr Emma Wyeth) which was funded by the HRC in 2015. She is the New Zealand principal investigator on the Bandung Neurosurgery Department Patient Outcomes Project, which is based at Professor Arifin's neurosurgery department at Hasan Sadikin Hospital in Bandung, Java, Indonesia (with Dr Ahmad Faried, Dr Agung Budi Sutiono, Dr Sue McAllister, Dr Ari Samaranayaka, and a wider research team).
She is an investigator with Dr Martin Sullivan (Massey University) on the Longitudinal Spinal Cord Injury Outcome study, which is currently following people with SCI in New Zealand to 6 years post-SCI. She is an investigator on several other HRC, NHMRC, and MAA-funded projects investigating health and well-being outcomes for people experiencing a range of health conditions (for example end stage kidney disease, stroke, and motor vehicle crashes). She is also undertaking research with colleagues at The University of Chicago investigating integrated care and diabetic services in the US.
Additional details
She was the New Zealand 2011-12 Commonwealth Fund Harkness Fellow, based at The University of Chicago (US), undertaking research into care integration. Her research collaborattions continue with the University of Chicago. She has been a member of the EuroQol Scientific Committee since 2001, and has used the EQ-5D as a measure of general health status in many cross-sectional and longitudinal studies.