Dr Melyssa Roy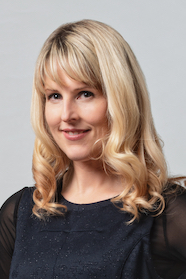 Contact Details
Phone

+64 21 0816 7966

Email
Position

Research Fellow

Department

Department of Medicine (Dunedin)

Qualifications

MB ChB BSc MMSc MPH PhD

Research summary

Population health

Teaching

Melyssa also has a role teaching undergraduate medicine

Memberships

Associate Member, New Zealand College of Public Health Medicine
Research
Melyssa is a Research Fellow for the New Zealand Child and Youth Epidemiology Service (NZCYES), and the New Zealand Mortality Review Data Group.
Melyssa comes to this role as part of her advanced training as a public health medicine registrar under the New Zealand College of Public Health Medicine.
Prior to this role, Melyssa's research interests included examining the effectiveness of exercise and nutrition recommendations, exploring the impact of bedtime on childhood obesity, and the prioritisation of intensive care resources.