Friday 28 October 2016

10:38am
PVC's welcome
Kia ora koutou katoa
Welcome to this edition of Pulse.
The academic year is progressing at break-neck speed. Our students are busy sitting exams and our staff in the marking of those exams.
I would like to congratulate Drs Matt Bevin, Annika Bokor, Shyamal Das, and Brad Hurren, and Mr Tony Zaharic, on their successes at the recent OUSA Teaching Awards. The Division of Health Sciences is tremendously fortunate to have such effective and respected staff educating our students. Congratulations also to the many other staff who received 'top 50' awards.
Also of note, Professors Parry Guilford and Tony Merriman have just been elected as Fellows of the Royal Society of New Zealand. I congratulate them on receiving this high honour.
Last month's divisional research forum in Wellington, focusing on CVD research, was a very successful event that showcased the excellent work of our mid-career researchers. Thanks to all involved in the organisation of this excellent annual event.
In Dunedin, there is much activity in the south campus area, with construction of the new Dentistry and Research Support Facility (RSF) buildings underway. I appreciate that you may be experiencing disruption because of these activities, and I thank you for your patience.
Graduation ceremonies begin in just over a month's time. Many thanks to staff for supporting our students with attendance at graduation ceremonies and celebrations.
Professor Peter Crampton
Pro-Vice-Chancellor, Division of Health Sciences, pvc.healthsciences@otago.ac.nz
General news
OUSA Teaching Awards
Each year, OUSA invites students to nominate the teachers they believe are particularly engaging and inspiring, for the annual OUSA Teaching Awards. This year, from a pool of almost 370 nominations—the most ever received—six of seven category awards, including Top Teacher, went to staff from Health Sciences.
Dr Annika Bokor (Biochemistry) was the recipient of the Top Teacher award. Dr Bokor teaches across several papers including CELS 191 Microbiology and Immunology and BIOC 192 Foundations of Biochemistry, and has been with the University since 2010.
She says the most rewarding aspects of teaching are twofold: "First, is to be able to get students excited about a topic they haven't heard about before or struggle with and second, to see and share the students' joy when they finally click after working hard on understanding something."
Dr Brad Hurren (Anatomy) received two awards: Top Five Teacher, and Top Tutor / Lab Demonstrator.
Other awards were:
Dr Matt Bevin (Physiology) – Top-Teacher Runner-Up
Dr Shyamal Das (Pharmacy) – Top-Five Teacher
Mr Tony Zaharic (Biochemistry) – Disability Awareness and Inclusive Teaching Award
Otago University Students Association Teaching Awards (Otago Bulletin Board)
Health Sciences academics elected Fellows of the Royal Society of New Zealand
Professor Parry Guilford and Professor Tony Merriman of the Department of Biochemistry are among 19 researchers and scholars to be newly elected as Fellows of the Royal Society of New Zealand.
Professor Guilford is an expert on cancer biology and cancer genetics, and is committed to translational research for the benefit of the cancer patient. Research in collaboration with a large Māori family identified the first known gene for inherited gastric cancer. This defined a new cancer syndrome, saved many lives worldwide, and provided a completely new insight into the mechanisms of cancer development. He has been involved in the development of Cxbladder, a urine test for bladder cancer. This test will reduce the need for painful bladder cystoscopies and reduce healthcare costs.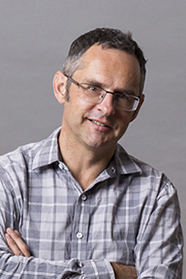 Professor Merriman has contributed to the pre-clinical and clinical science of autoimmune diseases and gout in New Zealand, particularly in Māori and Pacific people. He has shown the genetic and environmental elements of gout, which has informed public health advice and drug availability in New Zealand. Professor Merriman has made important academic advances extracting key conclusions from large health data sets.
Ageing Well National Science Challenge
The 2016 contestable funding round was successfully delivered with an outstanding response with 35 excellent quality EOIs received. Of these, nine research teams were subsequently invited to submit full proposals, the successful of which will be announced in early December 2016. The funding round sought research proposals that focused on the distinctive needs of Māori and Pacific peoples in ageing well (Hauora / Oranga) that demonstrated a Pacific / Māori research paradigm, such as guided by Fa'asamoa and Kaupapa Māori, and addressed expectations of Vision Mātauranga.
The Challenge held its second annual Stakeholders' Networking for Action-Research Partnership (SNAP) event in September. The main purpose was to provide a forum for researchers and stakeholders in the ageing space of New Zealand to meet, discuss, and create opportunities for developing partnerships in stakeholder-led research that is focused on our ageing population. Particular emphasis was given to involving participants in wide ranging discussions about what areas of new research were viewed as important by the stakeholder community.
SNAP: Stakeholders identify research priorities (Ageing Well)
In 2016 the Challenge also agreed the membership of a new four-person Kāhui Group, which will work in partnership with the Governance Group to provide high-level strategic advice, guidance, and counsel regarding Vision Mātauranga and—more broadly—the Challenge's structure and processes relating to ongoing engagement with Māori.
Kāhui Group (Ageing Well)
Well balanced: Improving strength and balance at any age
From 12 November 2016 to 29 January 2017, this free interactive display developed by Ageing Well, CARE (Collaboration for Ageing Research Excellence), and the Centre for Science Communication, will run at Otago Museum.
The display can be found on Level 2 of the Museum Atrium. All welcome.
Bioethics Centre
The 2017 New Zealand Bioethics Conference—Bioethics and Health Law in the Information Age—will be held 27–28 January 2016 in Dunedin.
The Information Age refers to the exponential collection of health-related data—both actual and potential—and the technologies that provide the means to store, manipulate, and disseminate these data. This expanding practice raises possibilities with which bioethics and health law need to be actively engaged.
This conference will explore current ethical and legal issues related to the digitalisation of health, including:
Big data
Artificial intelligence, health care, and conceptions of humanness
Trust and privacy: mobile devices, social media, and professional boundaries
Dual-use technologies and security
CME strands for big data, impaired capacity, and third party involvement in healthcare
Registrations are open for a few more days; closing 1 November 2016.
Dunedin School of Medicine

From left: Professor Barry Taylor, Dean, Dunedin School of Medicine; Associate Professor Gerry Wilkins; Kathy Grant, Commissioner, Southern District Health Board. Photo: Sharron Bennett.
Associate Professor Gerry Wilkins has won this year's top award for quality in teaching at the annual Dunedin School of Medicine (DSM) teaching awards. The awards, presented at a ceremony attended by staff and students at Dunedin Public Hospital last week, were based on survey results from fourth- and fifth-year medical students.
The Dean's Commendation to Senior Staff for Teaching award was presented to Dr Wendy Busby and Dr Paul Trani, while the Dean's Commendation to Invercargill Teaching Staff went to Dr James Faherty.
The DSM Education Unit Innovation in Teaching Award was presented to Dr Helen Paterson, for the O&G MCQ question bank and common learning resource.
Other awards were:
Faezah Haji Mohd Amin, Briar Warin, and You Ted (Kevin) Lau – Dean's Commendation to the Trainee Intern who has shown commitment and aptitude for teaching
Jonathan (Jono) Paulin – Dean's Certificate for the Trainee Intern who has shown Commitment and Aptitude for Teaching
Dr Malcom Gill – Dean's Commendation to the House Officer who has shown Commitment and Quality in Teaching
Dr Aung Chillay – Dean's Certificate to the House Officer who has shown Commitment and Quality in Teaching
Dr Rob Handley – Dean's Commendation to the Registrar who has shown Commitment and Quality in Teaching
Dr Keith Lee – Dean's Certificate to the Registrar who has shown Commitment and Quality in Teaching
Orthopaedics / Fracture Nursing Team – Dean's Certificate to the Nursing Team who has provided the Best Learning Environment for Medical Students
Associate Professor Gerry Wilkins wins quality in teaching award (Otago Bulletin Board)
Faculty of Dentistry
Professor John Broughton is the 2016 recipient of the Maarire Goodall Award, awarded by Te Ohu Rata o Aotearoa—the Māori Medical Practitioners' Association—at the September Hui-ā-Tau Awards Dinner at Papakura Marae, Auckland.
The Award acknowledges and honours long service and unrecognised commitment to Māori health by a Māori health worker, and was established by University of Otago alumnus Dr Maarire Goodall.
Dr Goodall graduated from Otago in the early 1960s. He worked in Thailand for a number of years, and later moved to the United States where he was part of the 'Freedom Riders'—a group of idealists from the north who rode buses into the heart of the southern states in support of the African American struggle for equality.
Dr Goodall worked for nearly four years in Chicago Medical School's Institute for Medical Research, before being called home to lead a cancer research programme at Otago (1966–1985). He then agreed to take up a position at the National Cancer Institute (USA), but was asked to assist with research for the Waitangi Tribunal. He did this for the next five years until ill health intervened.
After he retired, Dr Goodall founded Aoraki Press—which published Harry Evison's Te Wai Pounamu, The Greenstone Island: A History of the Southern Maori during the European Colonization of New Zealand. This book won the 1993 New Zealand Author's Award and Montana Non-Fiction Book of the Year.
Dr Goodall also founded two charitable cancer research institutes: the Cancer Research Trust, which now has a capital endowment of NZ$5 million; and the New Zealand Institute for Cancer Research Trust, which has a capital endowment of NZ$3 million.
Dr Goodall passed away in June 2015.
School of Biomedical Sciences
The Otago School of Medical Sciences (OSMS) has been renamed School of Biomedical Sciences (BMS). The School's new website is at otago.ac.nz/bms
Department of Anatomy
Congratulations to Monica Tromp, whose PhD Thesis Lapita plants, people and pigs has been placed on the Division of Health Sciences' List of Exceptional Doctoral Theses. The Convenor of Examiners said the examiners described the thesis as "leading edge research" and commented that "it has led to new directions in methodology" and "provided a new viewpoint on early Pacific diet". Ms Tromp's research looked at the relationship between Lapita and immediately post-Lapita people and their plants.
Thesis of exceptional standard (Department of Anatomy)
Congratulations to Dr Rebecca Kinaston and Monica Tromp who have both gained prestigious Postdoctoral Fellow positions at the Max Planck Institute for the Science of Human History in Jena, Germany. Dr Kinaston and Ms Tromp both undertook their PhD research projects in the Department of Anatomy. They were among 250 people who applied for the five advertised positions within the Department of Archaeology. Only 10 people were interviewed. Dr Kinaston was offered an additional sixth position in the Department of Archaeogenetics. Her research will now focus on sampling skeletal assemblages for ancient DNA and isotope analyses. She will also continue her thesis research on ancient diet and mobility patterns in the Pacific Islands and Island Southeast Asia. Ms Tromp will continue to work on human dental calculus, expanding both her geographic and temporal range into pre-Neolithic Southeast Asia. This will allow her to continue focus on her primary interest: examining the role plants have played in the human settlement of the Southeast Asia–Pacific region.
Pacific interests land plum positions in Germany (Department of Anatomy)
Researchers from the Department of Anatomy have received major success with the funding of four projects by MBIE, together totalling over NZ$14m. Dr Andrew Clarkson and Associate Professor John Reynolds are PIs in their Smart Ideas project and Research Programme grants respectively, while Professor Neil Gemmell is a Co-Investigator in a Smart Ideas project run by AgResearch, and a Research Programme led by NIWA.
$14m funding success (Department of Anatomy)
Researchers Dr Michael Knapp and Professor Neil Gemmell have won one of only eight Sustainable Seas National Science grants worth NZ$300,000. Their project aims to establish and test an innovative, high-throughput and cost efficient strategy for quantifying marine biodiversity using environmental DNA (eDNA).
Another conservation genomics project for the Department of Anatomy! (Department website)
Over 260 people attended the Department's 12th Thanksgiving Service in Christchurch in September. The evening was a celebration of the lives of our donors, and the amazing gift given to health science education and clinical anatomy research. It was also an opportunity for the Department to personally thank the families for supporting their loved ones decision to donate their body. The Department's Body Bequest Programme is one of only a handful of bequest programmes still in existence anywhere in the world.
The 2017 service will be held in Dunedin.
For more information please contact anatomy@otago.ac.nz.
Department of Biochemistry
Professor Kurt Krause has been in the media at least twice since the last Pulse; in the Otago Daily Times commenting on the FDA's ban on antibacterial soap ingredients, and on RNZ's Afternoons discussing antibiotic resistance:
US ban on antibacterial products finds support (ODT)
World leaders to meet at UN to discuss superbugs (RNZ)
Professor Krause also featured with Dr Miriam Sharpe on RNZ's Our Changing World on their research on bioluminescence:
Glow in the dark - firefly squid and bioluminescence (RNZ)
Matthew Chisnall, a PhD student with Dr Richard Macknight, won the Innovative Science award at the Agriculture at Otago / AbacusBio Three Minute Thesis competition for his talk The Regulation of Ascorbate (Vitamin C) Levels in Plants.
Department of Microbiology and Immunology
Dr Ros Kemp has appeared in two magazines recently, highlighting the huge potential of her research for future cancer treatments. She has been named as one of 30 finalists in Women's Weekly's NEXT Woman of the Year awards, for the recognition of "spectacular Kiwi women who are changing a community, a country or the world". In addition, Dr Kemp's work on the immune system in the gut has been highlighted in this month's University of Otago Magazine.
Meet the 2016 NEXT Woman of the Year winners (Women's Weekly)
Gut reaction (University of Otago Magazine)
A collaborative team from the Department of Microbiology and Immunology and a university in the Netherlands is a step closer to unlocking the secrets of bacterial immune systems. A previous study demonstrated that that viruses and plasmids, which can avoid recognition by mutating their DNA, will trigger the bacteria's CRISPR-Cas system to respond by quickly acquiring new immunological memories from these mutated threats. This process is called 'primed adaptation'. By studying the order in which these new memories were acquired, the researchers developed a new model for primed adaptation. The data indicated that acquisition of new immunological memory occurs not only during primed adaptation but also as a consequence of direct defence against invading genetic elements that have not mutated to evade recognition by the CRISPR-Cas system.
Latest CRISPR-Cas study from departmental research team published in Nature Communications (Microbiology and Immunology)
Interference-driven spacer acquisition is dominant over naive and primed adaptation in a native CRISPR–Cas system (Nature)
Congratulations to Professor Greg Cook and his team, who have received a NZ$1,681,443 programme grant over three years to develop 'next-generation sanitisers for the control of bovine mastitis in the dairy industry'. The MBIE fund invests in science that is designed to help New Zealand economically, environmentally, and socially over the next 10 years. The research aims to deliver new sanitisers by identifying, developing, and testing naturally derived compounds that inhibit mastitis-causing bacteria using the micronutrient zinc. Zinc is important in the human immune response and is known to have potent anti-infective qualities. The research team will develop compounds that efficiently move zinc into bacterial cells, where it will exert its antimicrobial action, whilst remaining harmless to mammalian cells.
MBIE funding received for the control of bovine mastitis (Microbioology and Immunology)
Otago researchers gain major science funding for innovative projects (media release)
Department of Physiology
The Department would like to celebrate the following successes:
Dr Matt Bevin who was runner-up in the final of the 2016 OUSA Teaching Awards, and Dr Jeff Erickson and Dr Daryl Schwenke who were nominated for awards.
Queenstown Research Week prizes: Physiology PhD students had a very successful year again at this conference, (which was actually held in Nelson!), winning the following prizes:

Jan-Peter Baldin – PSNZ Poster Prize
Mauro Batista da Silva – NZSE Best Student Presentation Award
Lorna Daniels – PSNZ Mary Bullivant Oral Presentation Prize
Oby Ebenebe – QMB Heart Disease Meeting Student Poster Prize

University of Otago Research Grant (UORG) funding: Congratulations to the following PIs who have been awarded funding:

Professor Colin Brown
Assoc Professor Ruth Empson
Dr Jeff Erickson
Dr Rajesh Katare

Safina Gadeock was awarded 2nd prize in the OMSRS PhD Student Speaker Awards on 21 September
We had a number of staff and students take part in the Dunedin Marathon events on 11 September—many of whom were donning our new Physiology t-shirts! In particular, congratulations to Dr Steve Tripp who got a personal best of 3hrs 15 mins, and second in the full marathon over-50 category!
Also, Physiology now has a Facebook page! Check out what is happening in Physiology at:
School of Pharmacy
The Otago Pharmacometrics Group moves to 63 Hanover Street
The Otago Pharmacometrics Group began with an office and Professor Stephen Duffull on 1 June 2006. Now, the group has grown to three academic staff, a visiting research fellow, a postdoc, eight PhD students, a visiting researcher, and two honours students, with two more PhD students to start in the next few months.
The Group are very happy with their new space, officially opening the building on 14 October. The opening began with a blessing from Kaitohutohu Māori, Hatarei Temo, and was declared open by Professor Pauline Norris.
2016 Research Symposium
Undergraduate students at Otago School of Pharmacy recently took part in the Annual Research Symposium. The Symposium is hosted over two days to accommodate two of our research papers: PHCY 480 Honours Research Project and PHCY 470 Elective Study.
Bachelor of Pharmacy with Honours (PHCY 480) prize winners:
Best Oral Presentation Winner – A model for the proximal renal tubule by Natalie Fleming (supervised by Dr Daniel Wright and Professor Stephen Duffull)
Best Oral Presentation Runner-up – Inhalable powder formulations for treating latent and multi-drug resistant tuberculosis: Formulation and in vitro characterisation by Claire Fan (supervised by Dr Shyamal Das)
Best Oral Presentation Runner-up – Recognising and managing pain in people with dementia by Jane Wei (supervised by Associate Professor June Tordoff and Dr Alesha Smith)
Fourth-year elective (PHCY 470) prize winners:
Best Oral Presentation Winners – Jing Bian, Prajakta Lawande, Ga Hee Lee, Yen Theng Neoh, Abigail Paul, and Harumi Tanimura for their presentation on Increasing public awareness for the prescription subsidy card programme, supervised by Professor Pauline Norris and Aynsley Peterson.
Best Oral Presentation Second Place Winners – Stephen Chai, Rasneka Ratnayake, Ziqi Song, and Kathleen Tong (supervised by Associate Professor Rhiannon Braund), for their presentation on Sildenafil – Pharmacists' perspectives on the training and clinical impact of the reclassification
Best Oral Presentation third place winners – Michaela Ellis, Aden Holmes, Ashleigh Hurring, Jamie Lovegrove, Fion McKibben (supervised by Dr David Schmierer) for their presentation on An investigation into the activity of plants used by Māori for the treatment of infection and inflammation
Best Poster Presentation was awarded to two groups this year:
Pityriasis versiclor: a recommendation for the Cook Islands Ministry of Health on treatment options, application guidelines and clinical information by Holly Boyle, Rosalie Chang, Abby Evison, Karensa Houghton, Georgia Lidstone, and Sophie Oliff (supervised by Dr Ruth Ferguson and Associate Professor Natalie Medlicott)
Do published renal drug studies support the intact nephron hyposthesis? by Laura Copland, Danielle Kennedy, Abbie Muir, and Leah Richardson (supervised by Dr Dan Wright)
Congratulations to the following students:
Henry Ndukwe won a conference scholarship at the 32nd International Society for Pharmacoepidemiology conference held in Dublin in August, for his research poster Time-to-event analysis of second generation antipsychotic new users in older people, supervised by Dr Prasad Nishtala
Sujita Narayan won the OMSRS prize for her poster at the recent Cardiovascular Disease Spotlight Series research forum in Wellington
Anna Cooper has won the best poster prize at the EFMC-YMCS conference in Manchester this month.
Sophie Oliff was one of eleven students who recently received the Student Leadership Award as part of the two-year extra-curricular Student Leadership programme
Congratulations to the following staff:
Associate Professor Bruce Russell, for new role as Head of Clinical Pharmacy.
Dr Greg Walker, who has been named investigator on a successful five-year multi-million-dollar MBIE-programmed grant run by Professor Gavin Painter from Victoria University
University of Otago, Wellington
MOU renewed
The University of Otago this week renewed an important MOU with Te Rūnanga o Toa Rangatira. The MOU was signed at a ceremony at UOW by Te Taku Parai, chair of Te Rūnanga, Sir Matiu Rei, Te Rūnanga Executive Director, and John Ward, Chancellor of the University.
Dean and Head of Wellington Campus Professor Sunny Collings said that Ngāti Toa Rangatira has always been in the forefront of innovations in whānau ora, primary care, and health promotion—developing health and social services that are Māori-led and benefit the whole community.
"They are well known for their determination and strong track record in improving access to low cost primary health care for residents of Porirua and Wellington. We acknowledge their contribution to the education of health professionals, including our dental and medical students," Professor Collings says.
Ora Toa, the health services of Ngati Toa, employs five Māori GPs who are keen to mentor Māori students. Dr Sean Hanna, another of their GPs, is also employed by the University of Otago, Wellington as a clinical educator and advisor. University of Otago research groups also work closely with Ngāti Toa for research in their communities. Research collaborations include studies on what helps Māori communities to quit smoking, oral health, housing, and rheumatic fever.
University of Otago and Ngāti Toa Rangatira renew partnership (UOW)
2015 Māori Health Profiles now in te reo Māori / I whakaputaina he Tirohanga Hauora mō ngā Poari Hauora a-Rohe i roto i te reo Māori
During Māori Language Week, Te Wiki o te reo Māori, UOW released the 2015 Māori Health Profiles—snapshots of Māori health for the 20 District Health Boards—in te reo Māori.
The 2015 Māori Health Profiles were researched and compiled by Te Rōpū Rangahau Hauora a Eru Pōmare, at UOW. Commissioned by the Ministry of Health and translated by Piripi Walker, they focus on the health status of Māori, and reveal where there are inequalities compared to non-Māori.
"It's important to have this information in te reo Māori, because the people and communities most affected must have the statistics in their own language, assisting reo speakers to engage with Māori health data and advocate for the issues affecting their communities," says Bridget Robson, Associate Dean (Māori).
I whakaputaina he Tirohanga Hauora mō ngā Poari Hauora a-Rohe i roto i te reo Māori (in Māori and English) (UOW)
District Health Board Māori Health Profiles 2015 (In Māori and English) (UOW)
Other news
Sharing visions
The opportunity presented by the rebuild of Dunedin Hospital is among the topics we are discussing as part a new cross-sector forum. We have been working with the University of Otago, Otago Polytechnic, and WellSouth Primary Health Network to develop a shared picture of what health care in the Southern region could look like, building on the region's many strengths.
While the rebuild of Dunedin Hospital provides some of the context for the collaboration, it is only part of the picture. Our aim is to work towards an excellent, innovative, and patient-centred healthcare system for all the communities in the Southern region; being a national leader in workforce training and development; and being a national and international leader in health system innovation, knowledge creation, and research.
Professor Peter Crampton comments: "The people of the South now have a once in a generation opportunity to ensure that the rebuild best contributes to their healthcare needs and also strengthens the region's unique capacity to contribute to the national health workforce and to innovation and research. The leaders of the DHB, WellSouth and the tertiary institutions are absolutely committed to future-proofing our healthcare system so that we meet both opportunities and challenges in providing the best possible health outcomes for the southern region. The voice we, as a University, add to the group is one of research-informed and clinically-active experience and advice."

From left: Professor Peter Crampton, Pro-Vice-Chancellor, Health Sciences; Professor Barry Taylor, Dean, Dunedin School of Medicine; Stuart Heal, Chairman, WellSouth Board; Kathy Grant, Commissioner, Southern District Health Board.
Cardiovascular disease research forum
Congratulations to our presenters, students, and organisers for providing an exciting array of CVD research stretching from population approaches to the frontiers of molecular science. As well as our own staff, the event was well attended by people from outside agencies including government departments DHBs and non-governmental health agencies.
If you weren't able to join us in Wellington, the video album of short easy-to-understand presentations is now available:
Learn more about our research groups in our CVD website:
Internationalisation Lecture Series
The videos from the first two lectures in the series are now available to download and/or view online. The third video will be added once available.
Please note, you will need to log in with your University ID to access the website:
New Teaching and Learning in Health Sciences website
Staff from education units in the Otago Medical School have been working on a one-stop shop for information on teaching and learning, and it is now live. The website will be updated regularly by Education Unit staff from Christchurch, Dunedin, and Wellington.
Find out about the top software, hardware, and websites to help you develop your courses
Explore what's new in teaching and learning, from tips for working with Moodle and Blackboard to reviews of new technologies that can help you develop your course
Learn about the latest research and events in health professional education
Discover useful resources whether you are a convenor, tutor, or clinical educator interested in improving your teaching and learning skills
Read about the innovations in teaching and learning happening right now in your peers' seminars and tutorials
While focused on medical education, staff from all health professions are invited to join the discussion.
Teaching and Learning in Health Sciences
2nd Pharmacoepidemiology Research Network Symposium
Friday 25 November 2016 - St Margaret's College, 333 Leith Street, University of Otago, Dunedin

The Pharmacoepidemiology Research Network (PRN) is hosting a one-day symposium for researchers and stakeholders with an interest in the utilisation and safety of medicines and medical devices.

We are delighted that Professor Alan Brookhart has agreed to be the keynote speaker at this second PRN Symposium. Professor Brookhart received his PhD in biostatistics from the University of California, Berkeley, and is a Professor of Epidemiology at the Gillings School of Global Public Health, University of North Carolina, Chapel Hill. His research focuses on the development and application of epidemiological methods for observational studies of medicines using large health care databases.

Other speakers will report on recently completed pharmacoepidemiological research, discuss work in progress, introduce upcoming projects, and consider methodological issues.

Throughout the Symposium there will be opportunities to exchange ideas, and the day will conclude with a panel and open floor discussion. There will be an informal dinner at a local restaurant in the evening.

Please email matt.foster@otago.ac.nz for a registration form.
Consulting biostatisticians
Within Health Sciences in Dunedin, there are five academic biostatisticians who are employed by the Division to provide biostatistical collaboration and advice to staff and research students in 2016, at no cost.
The biostatisticians are available for one-on-one consultations. (If you are a research student seeking assistance, please ensure that your supervisor is informed of this and willing to accompany you to any consultation.)
The consulting biostatisticians are:
Dr Claire Cameron
Mr Andrew Gray
Dr Ella Iosua
Dr Ari Samaranayaka
Email biostatistics_dn@otago.ac.nz
Web otago.ac.nz/dsm-psm/research/biostatistical-group.html
Recently-launched websites
See also:
Pulse
is sent to a dynamic mailing list of all Health Sciences staff employed by the University of Otago. System limitations mean staff not employed by the University (such as clinical or honorary staff employed by DHBs) may not receive these emails.