Dr Olivia Stone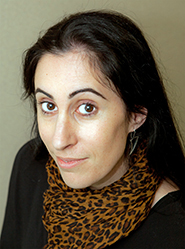 Contact Details
Phone

64 3 332 2627

Email
University Links
Position

Senior Professional Practice Fellow

Qualifications

Bphty; PhD

Research summary

I have a broad range of interests resulting from the combination of Physiotherapy and GIS.

Teaching

Clinical Education: 4th year physiotherapy students, Musculoskeletal

Memberships

Physiotherapy New Zealand
Australian Physiotherapy Association
International Primatological Society
Primate Ecology and Genetics Group (PEGG), South African Primatological Association
Research
Dr Stone's research interests involve a diverse range of topics from a variety of disciplines.
She is involved in multiple research collaborations stemming from a unique skill set combining physiotherapy and GIS (geospatial analysis).
Dr Stone is actively enaged with research into the role that physiotherapy can play in the treatment of mental health issues, especially addiction.
Her work continues in a number of areas including biogeography and palaeobiogeography, palaeontology, primatology (conservation and rehabilitation), archaeology, geochronology and even counter terrorism.