Dr Megan Anakin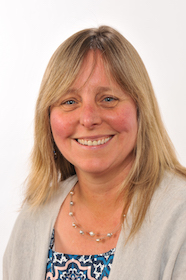 Contact Details
Phone

+64 3 479 5678

Email
Position

Senior Lecturer and Education Adviser

Qualifications

BSc(McGill) BFA(NSCAD) BEd(Dalhousie) MEd(Simon Fraser) PhD(Otago)

Research summary

Education research with a focus on teaching, learning, assessment, and evaluation
Research
Megan Anakin is a Senior Lecturer and Education Adviser in the Education Unit of the Office of the Dean at the Dunedin School of Medicine. Her research aims to enhance our knowledge of students' and teachers' understanding and experiences of teaching, learning, assessment, and evaluation in health professional education.
The types of questions she asks are: In a given context, how can student learning be optimised? How do the instructional methods, learning opportunities, and assessment practices that teachers use impact their students' achievement? How does the structure and implementation of curriculum influence student engagement and learning? Her interests focus on students' experiences of learning and assessment, students' conceptual development, curriculum and faculty development, and interprofessional education. She has established collaborations with Departments within the Otago School of Medicine and the Schools of Pharmacy and Physiotherapy at the University of Otago, Dunedin; and with the Department of Occupational Therapy at Otago Polytechnic, Dunedin.
In her past life she was a teacher. She has taught in primary, secondary, and tertiary classrooms in Canada, the UK, and New Zealand.