Dr Leanne Te Karu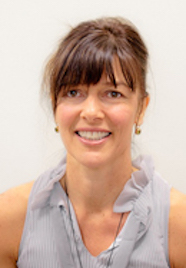 Contact Details
University Links
Position

Associate Dean (Māori)

Research summary

Complex chronic care
Research
Dr Leanne Te Karu is a member of the first cohort of pharmacist prescribers in Aotearoa. Her expertise focuses on complex chronic care, with addressing unmet need and optimal prescribing to decrease morbidity and mortality. She works in general practices -predominantly Māori of lower socioeconomic demography.
Her leadership to create The Māori Pharmacists Association in 2003 has led to an autonomous entity being established.
Increasingly over the last decade she has worked with national organisations including the Ministry of Health, and at a regulatory level to influence how structure and policy can respond to the needs at the coalface. In addition, she is Associate Dean Māori at Otago University School of Pharmacy to ensure the next generation of pharmacists can respond with a Hauora Māori lens.
Leanne was Inaugural Recipient of the Clinical Pharmacist of the Year Award and pushes others to strive for clinical excellence in a culturally competent and safe paradigm.