Dr Erin Macaulay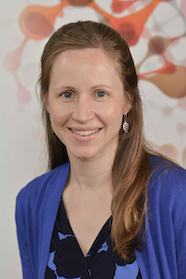 Contact Details
Phone

+64 3 470 3455

Email
University Links
Position

Senior Lecturer

Department

Department of Pathology (Dunedin)

Qualifications

BSc(Hons) PhD

Research summary

Epigenetic regulation of early human development and later-life disease

Teaching

GENE313 Medical Genetics
GENE412 Current Topics in Genetics
MICN201 Medicine 2nd year, Pathology
PSCI202 Medicines and Diseases
PATH302 Cancer Biology, guest lecturer
Convenor of PSCI202 Medicines and Diseases, Pathology

Memberships

Editorial Board, Frontiers in Cell and Developmental Biology and Frontiers in Genetics
Review Editor, Frontiers in Epigenomics and Epigenetics
Genetics Otago Advisory Board
Australian & NZ Placental Research Association
Genetics Otago (University of Otago)
Early Career Researcher Advancement Group (University of Otago)
The Phi Beta Kappa Society (USA)
Research
I investigate the epigenetic mechanisms that regulate early human and placental development, pregnancy-related pathologies and later-life diseases including cancer.
I have a particular interest in the activity of transposable elements in the genome, since some transposable elements create new genes that are critical for normal human development yet also feature in adult malignancies.
I also investigate the genetics and epigenetics of female-specific cancers, including a rare form of hormone-dependent lung tumours, known as Lymphangioleiomyomatosis (LAM).
My passion is to harness the insights gained from early human development to advance our evolving paradigms of human health and disease.