Dr Noelyn Hung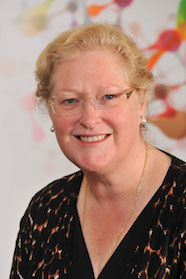 Contact Details
Phone

+64 3 479 7471

Email
Position

Senior Lecturer

Department

Department of Pathology (Dunedin)

Qualifications

BSc MB ChB FRCPA

Research summary

Anatomical pathologist with subspecialist interest in perinatal medicine, oncology, and autoimmunity

Teaching

Dr Hung teaches into the disciplines of undergraduate and postgraduate medicine, dentistry, pharmacy, physiotherapy, medical laboratory science, and pathology at the University of Otago and Southern District Health Board. Through the Otago Polytechnic she also contributes to midwifery education.

Dr Hung is Curator of the Pathology Department Museum of Human Disease.

Clinical

<p>Anatomical pathologist with subspecialist interest in perinatal medicine, oncology, and autoimmunity.</p>
Research
Since joining the university in late 2004, Dr Hung has continued clinical practice, developed a research programme, enjoyed teaching, and continued her work in the biotechnology industry which emphasises 'good clinical practice' and 'good laboratory practice' (according to International Conference on Harmonisation Guidelines for GCP and GLP standards, and European Medicines Agency Guidelines). Dr Hung has led (as PI) over 500 PK/PD phase 1 and 2 studies.
As an anatomical pathologist Dr Hung's expertise is in the interpretation of human disease, and readily takes the 'bedside to the bench'. Anatomical pathology emerged from morbid anatomy, which in turn emerged from normal anatomy in the 17th century, and embraces all disease with a morphological tissue manifestation. This now extends to the microscopic, proteonomic, epigenetic and genetic levels and as such is a broad discipline in the 'big picture' of human disease.
Oncology, autoimmunity and reproductive medicine may seem disparate interests but a unifying feature is the regulation of cell death, survival and growth. The need to understand the regulation of growth at the start of life in inversely reflected in the need to conquer the immortality of cancer cell growth. Between these are chronic diseases (such as autoimmunity), which also involve deregulated cell death, survival and growth.
Dr Hung works closely with Drs Tania Slatter and Janice Royds as a member of the Molecular Pathology Group. Local collaborators include Dr Celia Devenish (Women's and Children's Health), Professor Rob Walker (Medicine), Dr Ahmad Taha (Neurosurgery), Dr William Clow (Women's and Children's Health), and Professor John Highton (Medicine). Collaborators from outside Dunedin are at the University of Otago, Christchurch; and the universities of Hong Kong, Sydney, Oxford, Manchester, and Umea.