Dr Nick Bowden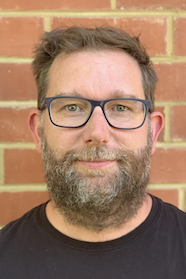 Contact Details
Phone

+64 27 201 1151

Email
Position

Research Fellow

Department

Department of Women's and Children's Health (Dunedin)

Qualifications

PhD (Otago)

Research summary

Quantitative social scientist

Memberships
Research
I am a quantitative social scientist specialising in using linked whole-of-population data.
Currently I lead three separate projects. The first examines health and non-health outcomes for autistic children and young people and their parents to better understand the impacts of autism. The aim is to establish a nationwide early screening programme to facilitate more timely diagnoses, and an early support programme for autistic children and their whānau.
The second project explores associations between the physical environment that young people grow up in and subsequent mental health outcomes. The third project examines educational outcomes for young people with type 1 diabetes.
More generally, my research explores the intersection between health and non-health outcomes using population level data and I'm involved in a number of ongoing projects in this space.