Dr Phil Blyth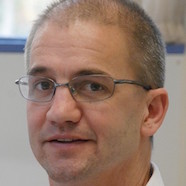 Contact Details
Phone

64 21 299 2237

Email
University Links
Position

Senior Lecturer (eLearning in Medicine)

Qualifications

BHB MB ChB PhD

Research summary

Simulation for medical and surgical education

Teaching

Clinical Anatomy
Trauma
eLearning via Clinical Decision Making activities
Moodle

Memberships

eLearning and ICT Subcommittee of Medical Program (Chair)
Australian and New Zealand Association of Clinical Anatomy (President)
International Federation of Anatomical Associations (Secretary)
New Zealand Major Trauma Network (Member)

Clinical

<ul><li>Emergency Department</li><li>Orthopaedics</li><li>Trauma</li></ul>
Research
Dr Blyth's research interests encompass Clinical Anatomy, Medical Education, and Surgical Simulation via mobile apps and virtual reality.
Additional details
More information available on the following websites:
Publications
Guo, J., Blyth, P., Clifford, K., Hooper, N., & Crawford, H. (2023). Transfer validity of pediatric supracondylar humeral fracture pin placement practice on in-theater performance by orthopedic trainees using an augmented reality simulator: Protocol for a pilot interventional cohort study with a retrospective comparator cohort. JMIR Research Protocols, 12, e38282. doi: 10.2196/38282
Liu, Q., Gladman, T., Grove, C., Eberhard, S., Geertshuis, S., Ali, A., Blyth, P., & Grainger, R. (2023). Capturing the invisible: Non-institutional technologies in undergraduate learning within three New Zealand universities. Internet & Higher Education, 58, 100910. doi: 10.1016/j.iheduc.2023.100910
Flack, N. A. M. S., Frost, K., Aravazhi, S., Macmillan, A., Blyth, P., Woodley, S. J., Nicholson, H. D., Hurren, B. J., & Bird, R. J. (2022). "Thank you for your sacrifice, I will try to make sure your donation wasn't in vain": Undergraduate science students' perceptions on the use of cadaveric material in learning anatomy. Education Sciences, 12, 451. doi: 10.3390/educsci12070451
Pather, N., Blyth, P., Chapman, J. A., Dayal, M. R., Flack, N. A. M. S., Fogg, Q. A., … Woodley, S. J., & Lazarus, M. D. (2020). Forced disruption of anatomy education in Australia and New Zealand: An acute response to the Covid-19 pandemic. Anatomical Sciences Education, 13, 284-297. doi: 10.1002/ase.1968
Mohammed, S., Blyth, P., & Gallagher, S. (2019). Feasibility of developing a 360° video-based virtual reality simulation of a stressful clinical event. New Zealand Medical Student Journal, (28), 20-23.