Professor George Dias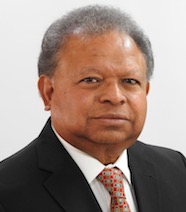 Contact Details
Phone

+64 3 479 7092

Email
University Links
Position

Professor

Department

Department of Anatomy

Qualifications

BDS (S Lanka) MS (Dental Surgery), PhD (Otago), Specialist in Dental Surgery PGIM (Colombo)

Research summary

Biomaterials, clinical anatomy and forensic science
Research
The main areas of interest are:
A new bone substitute – currently used bone substitutes eg porous ceramics, hydroxyapatite, metals, and polymers (polylactic acid-polyglycolic acid) have certain disadvantages. Work is in progress to develop a new bone substitute from reconstituted keratin and metal alloys that are biodegradable.
The overall programme goal is to create new biomedical devices combining reconstituted keratin, and a permanent material, such as titanium. The composite devices will create new opportunities for the use in dental and maxillo facial surgery and large bone/joint replacement or reconstruction in orthopedic surgery.
This project will carry out in vitro and in vivo investigations to study the morphological and biological properties of TBC.
Detailed anatomy – Work is in progress to investigate the origin of the auriculotemporal nerve and the morphology of the lateral pterygoid muscle.
Work is in progress to improve the method of facial reconstruction on the skull in the field of forensics and archeology.
The work described in (a) and (b) is being carried out in collaboration with the Canesis Network Ltd and Dr Mark Staiger, University of Canterbury. The work described in (c) is carried out in collaboration with Dr Michael Mucalo, University of Waikato.