Dr Charlotte King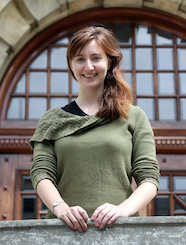 Contact Details
Phone

+64 3 479 7374

Email
Position

Lecturer

Department

Department of Anatomy

Qualifications

PhD(Dunelm)

Research summary

Using isotopic systems to investigate questions of diet and mobility in prehistoric populations
Research
My research focuses on the use of bone and tooth chemistry to solve forensic and archaeological problems. I use isotopic systems and trace elements relating to place of origin, dietary intake, exposure to toxins, and stress experiences to reconstruct the lives of unknown individuals.
At the moment my main research focuses on using these techniques to help us to understand the everyday lives of historic New Zealanders living during Otago's goldrush era.
I am also involved in repatriation research, exploring the use of these techniques to identify and return peoples to their places of origin.