Professor Ping Liu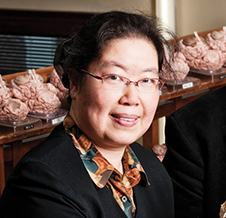 Contact Details
Phone

+64 3 479 7536

Email
Position

Professor

Department

Department of Anatomy

Qualifications

MB(Anhui) PhD(Otago)

Research summary

Ageing, neurodegenerative and psychiatric disorders
Research
Professor Liu's main research interests are:
Neurobiological basis and intervention of age-related cognitive decline, and neurodegenerative and psychiatric disorders
Biological basis of learning and memory
A combination of behavioural, in vivo microdialysis, neurochemical, molecular biological, immunohistochemical, and electrophysiological approaches are being used.
A growing body of evidence suggests the implications of altered arginine metabolism in the aging and neurodegenerative processes and psychiatric disorders. Professor Liu's research group has been focusing on how central and/or peripheral arginine metabolism is altered, aiming to better understand the neurobiological basis of aging and neurodegenerative (Alzheimer's disease in particular) and psychiatric (e.g., schizophrenia) disorders, to identify biomarkers and to explore the therapeutic target(s). Moreover, her research group has also been investigating the functional role of agmatine, a putative novel neurotransmitter, in learning and memory, and exploring its therapeutic potential for cognitive decline.