Professor Helen Nicholson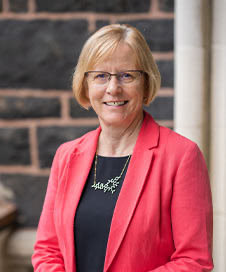 Contact Details
Phone

+64 3 479 8883

Email
University Links
Position

Professor and Vice-Chancellor (Acting)

Department

Department of Anatomy

Qualifications

BSc(Hons) MB CHB MD(Brist)

Research summary

Male reproductive biology
Research
The paracrine control of reproductive processes in the male, in particular the regulation of prostate growth in health and disease. Clinical anatomy and medical education.
Prostate disease is common and affects many men as they grow older. Prostate cancer is now one of the most commonly diagnosed cancers in men and benign enlargement of the prostate affects ~ 50% of men over the age of 60 causing difficulty in passing urine. The group is investigating the regulation of prostate growth, in both health and disease, using both animal models and in vitro studies of human cells and tissues. Current studies relate to the role of the hormone oxytocin and members of the TGFß family in regulating prostate cell growth and the use of the possum as a novel model for studying prostate growth and regression.
Professor Nicholson also has research interests in the area of clinical anatomy.