Professor John Reynolds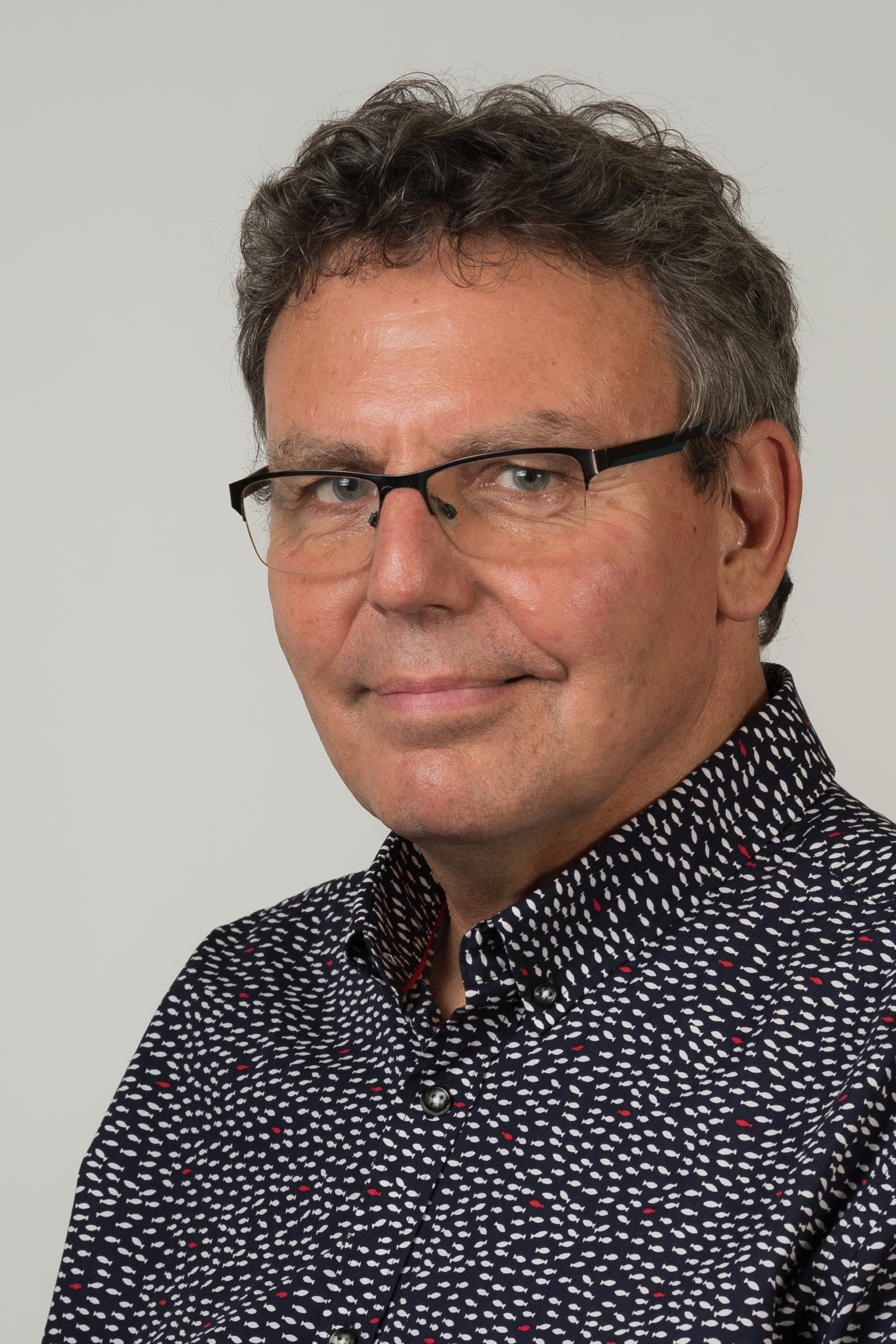 Contact Details
Phone

64 3 479 5781

Email
Position

Professor

Department

Department of Anatomy

Qualifications

MB ChB PhD(Otago)

Research summary

Learning and memory mechanisms, Parkinson's disease, stroke

Teaching

Medicine III - Nervous System Anatomy

Memberships

Directorate of Brain Research NZ Centre of Research Excellence (CoRE)
Ageing Well National Science Challenge

Clinical

<ul> <li>Parkinson's disease</li> <li>Neuromodulation as used for tinnitus, stroke recovery, and impulse disorders</li> </ul>
Research
John Reynolds' research focuses on understanding the effect of natural patterns of brain cell activity on the normal and disordered brain. His training in medicine and interest in rehabilitation from brain disorders has led to curiosity-driven research investigating the changes that occur in normal brain circuitry after Parkinson's disease and stroke. Towards a better treatment for these disorders, a recent focus for his research group has been on how patterns of neural activity can best be applied to restore normal learning and movement functions of the brain. He is also a passionate teacher, having gained national recognition in both teaching and research, including an Ako Aotearoa tertiary teaching award and an inaugural Rutherford Discovery Fellowship for his research programme.
Publications
Vautrelle, N., Coizet, V., Leriche, M., Dahan, L., Schulz, J. M., Zhang, Y.-F., … Reynolds, J. N. J. (2023). Sensory reinforced corticostriatal plasticity. Current Neuropharmacology. Advance online publication. doi: 10.2174/1570159X21666230801110359
Reynolds, J. N. J., Avvisati, R., Dodson, P. D., Fisher, S. D., Oswald, M. J., Wickens, J. R., & Zhang, Y.-F. (2022). Coincidence of cholinergic pauses, dopaminergic activation and depolarisation of spiny projection neurons drives synaptic plasticity in the striatum. Nature Communications, 13, 1296. doi: 10.1038/s41467-022-28950-0
Zhang, Y.-F., Reynolds, J. N. J., & Cragg, S. J. (2018). Pauses in cholinergic interneuron activity are driven by excitatory input and delayed rectification, with dopamine modulation. Neuron, 98(5), 918-925. doi: 10.1016/j.neuron.2018.04.027
Fisher, S. D., Robertson, P. B., Black, M. J., Redgrave, P., Sagar, M. A., Abraham, W. C., & Reynolds, J. N. J. (2017). Reinforcement determines the timing dependence of corticostriatal synaptic plasticity in vivo. Nature Communications, 8, 334. doi: 10.1038/s41467-017-00394-x
Reynolds, J. N. J., Hyland, B. I., & Wickens, J. (2001). A cellular mechanism of reward-related learning. Nature, 413, 67-70.