Associate Professor Ming Zhang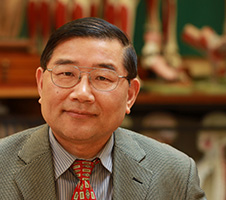 Contact Details
Phone

+64 3 479 7378

Email
University Links
Position

Associate Professor

Department

Department of Anatomy

Qualifications

MB MMed (Anhui) PhD (Otago)

Research summary

Clinical anatomy of intracranial vascular structures and deep fasciae.
Research
Associate Professor Zhang's interest is centred on two broad clinical anatomy areas; (1) vascular anatomy associated with neurosurgical approaches and neuroradiology; and (2) tissue patterning of deep fasciae in the human body.
His research group is currently investigating; (1) the configuration of the deep cervical fasciae and fascial spaces, (2) the minimal invasive surgical anatomy of the skull base, and (3) the morphological factors that contribute to dysphagia (difficulty swallowing).
The main techniques used in the clinical anatomy area include dissection, epoxy sheet plastination, SEM, TEM, confocal microscopy and whole-mount immunohistochemistry, micro-CT, MRV and Digital Subtracted Angiography.