Professor Louise Parr-Brownlie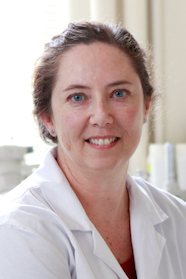 Contact Details
Phone

+64 3 479 4960

Email
University Links
Position

Professor

Department

Department of Anatomy

Qualifications

BPhEd MSc PhD(Otago)

Research summary

Brain changes associated with Parkinson's disease and chronic pain

Teaching

Current:


ANAT335 Neurobiology
NEUR452 Neurodegenerative disorders

Previous:


HUBS191 (musculoskeletal)
ANAT241 (musculoskeletal)
ELM2 (musculoskeletal)

Memberships

Director Māori, Ageing Well National Science Challenge
Māori Advisory Board for Brain Research New Zealand – Roro Rangahau Aotearoa Centre of Research Excellence
Secretary of the International Basal Ganglia Society Council
Research
Professor Parr-Brownlie has internationally recognised expertise in understanding how activity in the motor thalamus, motor cortex and basal ganglia control normal movements and is altered in Parkinson's disease. Her team use a combination of optogenetic stimulation, electrophysiological recordings, electron and confocal microscopy to investigate brain function and structure. They have applied optogenetic stimulation to determine if there are better places and ways to stimulate the brain to improve movements in models of Parkinson's disease.
She has been an invited speaker at prestigious conferences in the United States, such as Howard Hughes Medical Institute (Janelia) and Gordon Research Conferences. Professor Parr-Brownlie has extended her research programme to (1) examine anatomical and physiological changes in the brain associated with chronic pain and (2) investigate Māori community perspectives of neurosurgical approaches to treat neurological disorders and traumatic brain injury.
Current staff in the laboratory are Dr Elodie Kip (ARF), Conor Underwood (PRF) and Mariana Te Pou (ARF). Current postgraduate students are Alexander Woolrych (PhD) and Lily Bentall (Hons).
Additional details
Dr Parr-Brownlie is Ngāti Maniapoto and Te Arawa.
Current funding includes Health Research Council of New Zealand, Brain Research New Zealand, and Marsden Fund. Other previous funding includes Neurological Foundation of New Zealand.
Lab staff alumni are:

Dr Clementine Bosch-Bouju, postdoctoral fellow
Dr Lisa Smith, postdoctoral fellow
Dr Rachel Sizemore, postdoctoral fellow
Dr Sonja Seeger-Armbruster, postdoctoral fellow
Julia Prier, ARF
Roseanna Smither, ARF
Stella Cameron, ARF
Niamh Cameron, ARF
Lab postgraduate alumni are:

Dr Sophie Barnett (PhD)
Dr Ashik Banstola (PhD)
Dr Stella Cameron (PhD)
Nikki Guy (MMedSc)
James Miller (MSc and Hons)
Shane Little (MSc and PGDipSc)
Abby Johnson (Hons)
Niamh Cameron (PGDipSc)