Dr Sharon Ladyman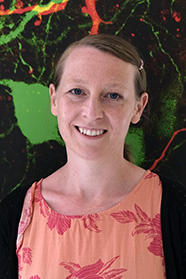 Contact Details
Phone

+64 3 479 5993

Email
University Links
Position

Senior Research Fellow

Department

Department of Anatomy

Qualifications

BSc(Hons) PhD

Research summary

Neuroendocrinology
Research
Dr Ladyman's area of expertise is hormone-induced adaptations of the maternal brain.
Her work focuses on understanding the neuro-hormonal circuits that regulate hyperphagia, glucose regulation, suppression of physical activity and thermoregulation during pregnancy and lactation.
She is also interested in understanding how going through pregnancy and lactation influences long term metabolic health. Her research involves using transgenic animal models to understand how the physiological changes of pregnancy and lactation influence neuronal function and behavioural outcomes.