Associate Professor Megan Wilson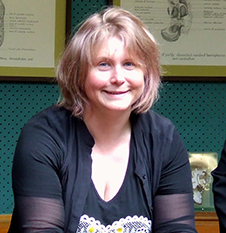 Contact Details
Phone

64 3 470 4695

Email
University Links
Position

Associate Professor

Department

Department of Anatomy

Qualifications

BSc(Hons) PhD(Otago)

Research summary

Developmental biology and genetics

Teaching

Developmental biology
Genetics and gene regulation
HUBS 192, ANAT 243, ANAT 334, ANAT 456, GENE 315, GENE 400, ELM 3
Research
Understanding idiopathic disease using mouse models
We are using the mouse model as a way to understand the biology behind two disorders who etiology is poorly understood.
Sex-dimorphic brain development
This research programme is aimed at understanding how the sex of an individual effects differentiation of the brain, and how this is associated with behavior or risk of neurological damage and disease. Early development of the genital ridge and disorders of sex development.
Whole Body Regeneration model: Botrylloides leachi
Animals capable of some sort of regeneration are distributed widely throughout most phyla. The most dramatic example of such the regenerative process is whole body regeneration (WBR), the process of regenerating an entire adult organism from only a small number of cells or amount of tissue. From an evolutionary perspective, as animal body and tissue complexity increases, regenerative (and particularly WBR) ability decreases concomitantly.
An exception to this is Botrylloides leachi, an invertebrate colonial sea squirt that can undergo WBR. As a chordate (processing a notochord), B. leachi is a close phylogenetic relative of vertebrates and provides an excellent model for vertebrate regeneration.