Dr Tania Moerenhout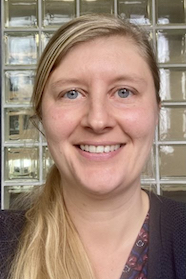 Contact Details
University Links
Position

Lecturer

Department

Bioethics Centre

Qualifications

MD, MPhil, PhD

Research summary

Digital health ethics, ethics and philosophy of new health technologies, primary care values

Teaching

DIGH 707 Digital Health Information Governance and Ethics
BITC 405 Bioethics in Clinical Practice
Teaching in ELM 2, 3 and ALM 4, 5

Memberships

UOHEC: University of Otago Human Ethics Committee
WONCA:Chair of the WONCA Working Party on Ethical Issues
ASBH: Member of the American Society for Bioethics and Humanities
ESPMH: Member of the European Society for Philosophy of Medicine and Healthcare

Clinical

<p>Tania has been working as a general practitioner since 2009. She works part-time at Broadway Medical Centre in Dunedin and holds general registration with the Medical Council of NZ.</p>
Research
Tania's research interests focus on ethical questions related to the use of digital health technology. Her PhD examined the ethical challenges of electronic health records and patient portal systems, more specifically the impact these systems have on patient autonomy and the patient-doctor relationship. She has also collaborated on a project exploring ethical considerations of incidental and secondary findings in genetic testing.
Currently, her research focuses on three topics:

Remote consultations in primary care (through telephone or video calls)
Ethical values in elder care, and
Ethical considerations of remote monitoring technology, such as health apps and devices used in smart homes
Additional details
Tania welcomes proposals for postgraduate studies in the ethics of digital health, particularly focused on online consultations, smart homes and remote monitoring technology.