Josephine Johnston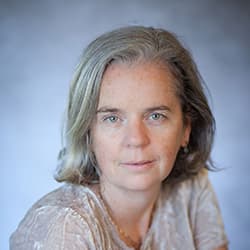 Contact Details
Phone

+64 3 471 6123

Email
University Links
Position

Lecturer

Department

Bioethics Centre

Qualifications

LLB(hons) MBHL

Research summary

Ethical, legal, and policy implications of genetics, reproductive medicine, and neuroscience

Teaching

Bioethics, medical law, science policy, health policy
Research
Josephine Johnston works on a variety of ethical, legal, and policy issues in medicine and science, with a particular focus on the implications of emerging technologies in human reproduction, psychiatry, genetics, and neuroscience. She also teaches medical law and ethics to medical, dental, and pharmacy students and is conducting research on legal and policy issues related to the New Zealand government's COVID-19 response.
A New Zealand-trained lawyer with a master's degree in bioethics and health law from the University of Otago, Josephine worked as a grant-funded bioethics researcher in North America for twenty years. She held research positions at Dalhousie University in Canada and the University of Minnesota, USA, and taught bioethics and health law at Columbia University in New York. She has also worked as a lawyer in both New Zealand and Germany. In addition to her position at the University of Otago, Josephine is a Research Scholar at The Hastings Center, an independent bioethics research institute in Garrison, New York.
Josephine's scholarly work has appeared in medical, scientific, policy, law, and bioethics journals, including New England Journal of Medicine, Science, Nature, Hastings Center Report, and Journal of Law, Medicine and Ethics. She is co-editor of Human Flourishing in an Age of Gene Editing (Oxford University Press, 2019) and Trust and Integrity in Biomedical Research: The Case of Financial Conflicts of Interest (Johns Hopkins University Press, 2010). Her public-facing commentaries have appeared in Stat News, The New Republic, Time, Washington Post, and The Scientist.