Associate Professor Neil Pickering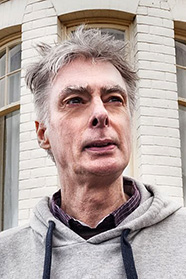 Contact Details
Phone

64 3 471 6126

Email
University Links
Position

Associate Professor

Department

Bioethics Centre

Qualifications

BA(Gen Hons)(Exe) MPhil(CNAA) MA PhD(Wales)

Research summary

Philosophy, concepts, and ethics of health and disease

Teaching

Undergraduate and postgraduate bioethics

Memberships

Member International Network for Philosophy and Psychiatry (INPP) 14th International Conference Academic Advisory Committee
Member National Ethics Advisory Committee (NEAC)
Research
The philosophy of mental health considers fundamental questions about some of our most profound concerns and ideas. When the human being suffers either in the body or in the mind, how are we to understand what is going on? What are the limits of the scientific biologically based understanding offered by medicine? How are the foundational concepts of professional health carers—disease, illness, health—to be understood? Are they truly scientific concepts? Do they have essences, or can they be described in terms of neat definitive criteria?
There are lively and divisive debates about all these issues. To these debates I bring a focus on the extension of concepts of disease from the physical to the mental; and on the ideas about concepts which those engaged in such debates presume. In particular, I am interested in what resources Wittgenstein's philosophy might offer the debate. Is his notion of 'family resemblance' helpful?
Additional details
I offer supervision in health concepts (e.g. health, disease and illness), including reality and nature of mental illness, classical vs non-classical health concepts, evaluative vs non-evaluative health concepts.