Associate Professor Yoram Barak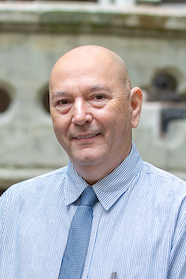 Contact Details
Position

Associate Professor and Consultant

Department

Department of Psychological Medicine (Dunedin)

Qualifications

MD MHA

Research summary

Old-age psychiatry and prevention

Teaching

TIs Psychological Medicine Convener

Clinical

Yoram Barak is an Associate Professor of Psychiatry and Consultant Psychogeriatrician
Research
Dr Yoram Barak is an Associate Professor of Psychiatry at the Otago School of Medicine, Dunedin and consultant psychogeriatrician at Te Whatu Ora - Health New Zealand Southern (formerly SDHB). He is the convenor for 4th year students for the Department of Psychological Medicine.
He trained in medicine and psychiatry at the Sackler School of Medicine. In 1993 he became an Israel Medical Scientific Council Specialist in Psychiatry, and in 2004 was awarded a Master in Health Administration from Ben-Gurion University, Beer-Sheva, Israel.Dr Barak was the medical director of Israel's inpatient psychiatric services for Holocaust survivors for 25 years. He is past president of the Israeli Association of Old-Age Psychiatry, and is the associate editor for Aging Psychiatry of the Frontiers in Psychiatry. Dr Barak serves on the board of the Faculty of Psychiatry of Old Age for the RANZC Psychiatry.
Research interests include a wide range of psychiatric conditions with special emphasis on old-age psychiatry, dementia prevention and suicide. He has published extensively in these areas, and is author or co-author of over 200 peer-reviewed journal articles. His book "Preventing Alzheimer's Disease" has been published in the US.