Dr Toni-Ann Alsop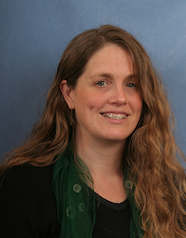 Contact Details
University Links
Position

Senior Teaching Fellow

Department

Department of Physiology

Qualifications

MSc(Otago), PhD(Otago), PGcertHEd(Otago)

Research summary

Physiology and Science Education, Student Numeracy

Teaching

Outreach teaching:

Hands On Otago
Advanced Science Academy
Physiology Department high school outreach program

100-level:

HUBS 191 Human Body Systems 1
HUBS 192 Human Body Systems 2
PHSL 231 Neurophysiology
PHSL 232 Cardiovascular Physiology
PHSL 233 GI and Renal Physiology
PHSL 251 Exploring Human Physiology

Memberships

Te Rōpū Tautoko Kaiako me kā Tauira (Māori Strategic Framework Student/Teaching Group).
Additional details
As a Teaching Focused Academic I am committed to undergraduate teaching and learning and tauira / student well-being and success.
I have developed course materials on membrane and ion transport, gastrointestinal physiology and numeracy / mathematics. I am one of the Physiology Department's kaiāwhina - Tauira Māori should feel free to contact me for help. I run outreach programs aimed at primary and secondary students for the Department of Physiology and I am happy to be contacted about these.
Publications
Alsop, T.-A., McLeod, B. J., & Butt, A. G. (2016). Variations in epithelial Na+ transport and epithelial sodium channel localisation in the vaginal cul-de-sac of the brushtail possum, Trichosurus vulpecula, during the oestrous cycle. Reproduction, Fertility & Development, 28(3), 328-336. doi: 10.1071/RD13277
Alsop, T.-A., McLeod, B. J., & Butt, A. G. (2016). Variations in epithelial Na+ transport and epithelial sodium channel localisation in the vaginal cul-de-sac of the brushtail possum, Trichosurus vulpecula, during the oestrous cycle. Reproduction, Fertility & Development, 28(3), 328-336. doi: 10.1071/RD13277
Journal - Research Article