Professor Ros Kemp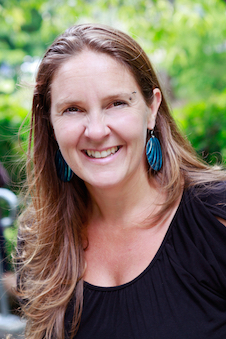 Contact Details
Phone

+64 3 479 7708

Email
Position

Professor

Department

Department of Microbiology and Immunology

Qualifications

BSc(Hons) PhD

Research summary

Applied and molecular immunology, cancer immunobiology, vaccines – immunology and technology
Research
My research focuses on T cells as mediators of anti-tumour immunity and inflammation. Specifically, we study the role of inflammation and the unique features of different subsets of T cells and myeloid cells, focussing on cancer and gut-specific immune responses; and how these cell subsets are involved in patient outcome.
We are currently looking at T cell and myeloid cell subsets in colorectal cancer and inflammatory bowel disease to improve diagnosis, prognosis and treatment. We are generating site-specific T cell memory using novel slow release vaccines and analysing the molecular signalling pathways required to maintain these populations.
Research projects
My current areas of research are mucosal and tumour immune responses, inflammation and T cell memory.
Mucosal Immune Responses in Cancer and Inflammatory Diseases
Using immune responses in the tumour to predict patient outcome in colorectal cancer
Investigating T cell responses in inflammatory bowel disease patients
Using human intestinal organoids to model the gut immune response
Heterogeneity and plasticity of T cell subsets in the gut mucosa and their influence on anti-tumour immune responses
Generating gut-specific memory T cells through vaccination
Development of new analytical tools to study high dimensional immune data
CD8+ T Cell Memory
Interactions between na?ve and memory T cell populations
Vaccination strategies to generate effective T cell memory populations
Molecular Pathways controlling T cells
Molecular signals controlling memory T cell development and maintenance
Signalling pathways in tumour immune responses