Dr Silke Neumann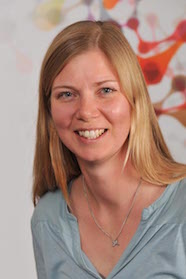 Contact Details
Phone

64 3 470 3455

Email
University Links
Position

Senior Research Fellow

Department

Department of Pathology (Dunedin)

Qualifications

BPharm PhD

Research summary

Cancer research and stroke immunology/immune therapy
Research
My research focuses on understanding the role of inflammation in disease progression (cancer and stroke), and how it shapes immune responses. I am particularly insterested in innate immune cells that play an important role in initiating and driving inflammatory processes, which in turn impair therapeutic success (cancer) and wound repair (stroke).
In the stroke project I have studied the temporal profile of immune cells that enter the brain post-stroke to understand when and in what ways these cells can be manipulated to inhibit inflammation and improve stroke recovery. A primary focus on my work has been the use of neurotransmitters or drugs that act like neurotransmitters to dampen the inflammatory processes.
Another aspect of my research is the development of a protocol for immunotherapy that will entail priming immune cells to selectively recognise and destroy cancer cells while sparing healthy cells. Furthermore, we are interested in deciphering the role of the immunoproteasome, a key component that enables antigen-presentation in the interplay between cancer and immune cells.
Elucidating the role of particular immune cell populations and soluble pro-inflammatory factors in the cancer and stroke microenvironment requires the use of multiple techniques. These techniques encompass cell-based assays, flow cytometric analysis and methods to assess the significance of immune cell populations, and the contribution of each to inflammation.