Professor Ian Morison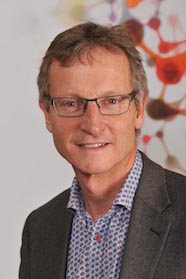 Contact Details
Phone

+64 3 479 7170

Email
University Links
Position

Professor

Department

Department of Pathology (Dunedin)

Qualifications

BMedSc MB ChB FRCPA PhD

Research summary

Epigenetics and genetics of blood disorders and development and laboratory haematology
Research
Ian is a research haematologist, combining careers in diagnostic haematology and basic haematology research. His research interests include childhood acute lymphoblastic leukaemia (epigenetics), epigenetics of development (IVF and placental), genomic imprinting, genetics of blood disorders, and others.
Childhood Acute Lymphoblastic Leukaemia
There is strong influence that environmental factors contribute to the incidence of childhood ALL (Acute Lymphoblastic Leukaemia). It is hypothesised that epigenetic events (DNA-methylation) contribute to the onset of ALL. Ian has used medium-throughput techniques to identify genes that are highly methylated leading to gene silencing in ALL. Functional studies are being performed to characterise candidate genes.
Epigenetics of Development
As a member of the National Research Centre for Growth and Development, Ian is determining the frequency with which epigenetic errors occur by children conceived by in vitro fertilisation.
The placenta appears to be more labile epigenetically than somatic tissues. The Centre is using high-throughput techniques to identify genes that are specifically methylated or unmethylated in the placenta and will determine the functional significance of this epigenetic change.
Genomic Imprinting
The Department of Pathology hosts and maintains the Catalogue of Parent of Origin Effects. This database is the most comprehensive database of parent of origin effects in animals. It includes documentation of all know imprinted genes in mammals.
Familial Thrombocytopenia
Linkage and mutation screening on a unique New Zealand family with thrombocytopenia, lead to the identification of the first reported mutation of human cytochrome c. This mutation enhances the activity of cytochrome c within the cell death pathway. By dysregulating platelet production in the bone marrow, the mutant protein causes premature release of platelets into the marrow space instead of into the circulation. In collaboration with Dr Liz Ledgerwood, Ian is characterising the biochemical mechanism of this pro-apoptotic cytochrome c.