Dr Adele Woolley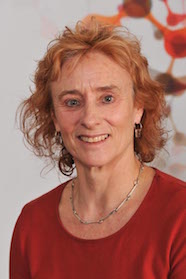 Contact Details
Phone

+64 3 479 7797

Email
Position

Senior Lecturer

Department

Department of Pathology (Dunedin)

Qualifications

BPhEd BSc PGDipSci PhD(Otago)

Research summary

Cytoskeletal dynamics in cell cycle and cell migration

Teaching

PATH 201 Foundations of Human Diseases (course convenor)
PATH 302 Cancer Biology
MICN 301 Vertical Pathology Module
CMC 301 Cancer and Diabetes

Memberships

Australian and New Zealand Society for Cell and Developmental Biology
Federation of University Women
Dunedin Company of Physiologists
TEMTIA (Society of Epithelial-Mesenchymal transition)
Department of Pathology Teaching committee
BBiomedSc Operational Committee

Clinical

Cancer biology, and Inflammatory microenvironment in cancer and other inflammatory diseases
Research
One of our foci is on the cell cycle and cell migration, fundamental cellular processes that underpin many diseases, including cancer.
The cell cycle is the sequence of events by which cells faithfully replicate their DNA and then segregate the duplicated chromosomal DNA equally between two daughter cells. An intricate network of regulatory pathways ensures that each cell cycle event is performed correctly and in proper sequence. In healthy tissues, cell division is a well-controlled process during which both our duplicated genetic and cytoplasmic material is equally distributed over two newly formed daughter cells, such that after a round of cell division each daughter cell has a complete set of 46 chromosomes. Cancer arises as a consequence of uncontrolled cell division resulting in chromosomal instability.
We are also researching Metastasis (the movement of cancer cells to distant parts of the body). This is the primary cause of death in cancer patients. We are interested in understanding the regulation of cell cycle exit and early cell migration. We are also investigating the role of the microenvironment in both cancer and inflammatory diseases such as osteo- and rheumatoid arthritis.
We use experimental approaches to study changes in cellular processes that take place in disease. Ultimately, by understanding the dynamics of these cellular processes, we can provide a platform for intervention in disease. We aim to use these discoveries to develop biomarkers for specific disease states.