Professor Julia Horsfield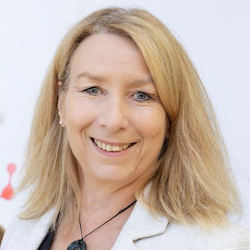 Contact Details
Phone

+64 3 479 7436

Email
Position

Professor and Head of the Department of Pathology (Dunedin)

Department

Department of Pathology (Dunedin)

Qualifications

BSc(Hons) PhD DipAppSci

Research summary

Developmental biology, genetics and epigenetics
Research
Julia Horsfield is the Principal Investigator of the Chromosome Structure and Development Group, and the Director of the Otago Zebrafish Facility.
Research Detail
Understanding the roles of sister chromatid cohesin proteins in animal development.
Exploring a link between cohesin subunit RAD21 and cancer.
Investigating oxidative stress and ageing using the zebrafish model.
We are interested in how proteins necessary for normal chromosome architecture during the cell cycle can also contribute to gene expression, animal development and cancer. The main focus of our research is exploring alternative roles for proteins needed for sister chromatid cohesion during mitosis. To do most of our research, we are using the genetically amenable vertebrate animal model, the zebrafish.