Dr Annika Sjoeholm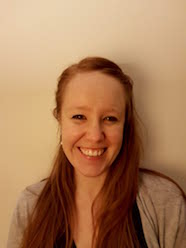 Contact Details
Position

PhD student

Department

Department of Women's and Children's Health (Dunedin)

Qualifications

BMedSc(Hons) MBChB DCH

Research summary

A clinical, genetic, and biochemical study of exocrine pancreatic dysfunction

Memberships

Basic trainee representative, Paediatrics and Child Health Division Education Committee, Royal Australasian College of Physicians
Member, Department of Pathology Postgraduate Student Committee

Clinical

Interested in combining a clinical and research carreer in paediatric genetics and general paediatrics.
Research
Pancreatic insufficiency results from diminished pancreatic enzyme or bicarbonate secretion leading to maldigestion, the clinical hallmark of which is steatorrhoea. In severe cases this can result in failure to thrive, chronic diarrhoea, and other nonspecific gastrointestinal disturbance. Pancreatic insufficiency can occur in both paediatric and adult patients, and can be inherited. Our understanding of these heritable forms is improving as genomic technologies advance. As such it is possible that previously unrecognised isolated enzyme deficiencies may exist.
The Clinical Genetics Group at the University of Otago have identified a local whānau with a genetic deficiency of a specific pancreatic enzyme. In the 1000 Genome Project it has been shown that the same gene deletion seen in the local family is present in 4% of the population - this means that the condition we are interested in could be present in 1 in 625 people, and is a potentially unrecognised disease entity. In collaboration with clinical pathologists, as well as local adult / paediatric gastroenterologists and paediatricians, we will seek to identify a cohort of participants with otherwise unexplained pancreatic insufficiency. Via the clinician responsible for the participant, we will invite them to our study to voluntarily provide a DNA sample to identify the genetic mutation. If the genetic mutation of interest is identified, we will invite the participant to give further information on their symptoms as well as a blood sample for other laboratory markers of pancreatic insufficiency (for example micronutrient deficiency), and growth parameters.
Specifically we aim to:

Identify a cohort of participants with pancreatic insufficiency of unclear aetiology (major causes excluded), and to screen for mutations in genes of interest
Characterise the biochemical and clinical presentation of this disorder in this cohort of individuals
The projected benefits this study provides include the identification of a group of participants who would otherwise have an undiagnosed cause for their pancreatic insufficiency. This may clarify how these genetic mutations might affect growth and other parameters such as micronutrient deficiency and lipid profiles. The investigators view this as an opportunity for the participant to be more informed of their health status, and as a step towards forming a treatment for such participants.
Additional details
Advanced trainee paediatric registrar with the Royal Australasian College of Physicians