Associate Professor Jeff Erickson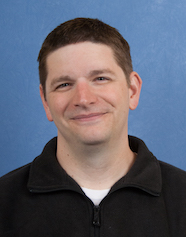 Contact Details
Phone

+64 3 470 3414

Email
Position

Associate Professor

Department

Department of Physiology

Qualifications

PhD

Research summary

Heart disease
Research
My research focuses on investigating the molecular mechanisms that underlie structural heart disease and heart failure, particularly in the context of aging and diabetes. To this end, we have developed a number of novel tools to assess cardiac signaling pathways.
These include:

FRET-based biosensors to measure kinase activity and localization in living cells
Custom antibodies to measure biochemical modifications of proteins
A variety of animal models with enhanced or reduced susceptibility to cardiac pathology
With this research, we hope to contribute new understanding to the molecular basis of cardiac signaling that will culminate in potential clinical therapies for heart disease.