Dr Rachel Purcell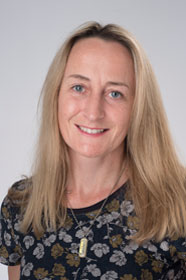 Contact Details
Position

Senior Research Fellow

Department

Department of Surgery and Critical Care (Christchurch)

Qualifications

BSc(Hons)(Cork) MSc(Hons)(PIC) PhD(Otago)

Research summary

Bowel cancer
Research
Rachel is a Research Fellow with the Department of Surgery. She has a background in molecular biology and cancer genetics.
Her research is centred on the molecular mechanisms of pathogenic bacteria in colorectal carcinogenesis.
Rachel's current research projects include investigating the effect of the gut microbiome on radiotherapy response in rectal cancer, microbiome-based markers of diverticular disease and molecular classification of colorectal cancer.