Professor Rachael Taylor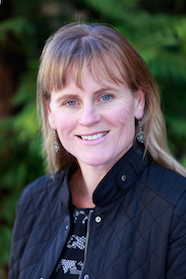 Contact Details
Phone

+64 21 479 556

Email
Position

Research Professor, Head of Department and Karitane Fellow in Early Childhood Obesity

Department

Department of Medicine (Dunedin)

Qualifications

BSc(Hons) PhD

Research summary

How sleep, diet, and activity affect weight management in children

Memberships

Secretary and Executive Member, Australian and New Zealand Obesity Society
Associated Editor, Pediatric Obesity
Expert Advisory Group on Childhood Obesity, Ministry of Health
Research-only representative, Divisional Research Committee
Research
Professor Rachael Taylor is the Karitane Fellow in Early Childhood Obesity. Rachael is also Head of the Department of Medicine and Director of the Edgar Diabetes and Obesity Research Centre, one of the University's flagship Research Centres.
"Developing and trialing different ways of tackling the worldwide problem of childhood obesity is a fascinating area to work in. New ideas and initiatives are constantly being developed which makes for an interesting and continually evolving area of science."
Rachael is interested in determining how sleep, diet, and physical activity can be manipulated to favourably affect body weight throughout the life cycle but particularly in childhood. Her work consists of observational studies and randomised controlled trials.
Current research includes:

Sleep: Validating new techniques for the measurement of 24-hour activity profiles in children, and mechanistic studies determining how inadequate sleep influences eating and activity behaviour during growth
BLISS (Baby-Led Introduction to Solids): To determine if using foods that infants can feed themselves encourages self-regulation of energy intake, and prevents the development of overweight (without detrimental effects on iron status and growth). 200 infants are participating in a two-year trial
Play: A study of 900 Otago and Auckland children which investigates whether changing school play space to encourage children to experience and manage risk affects physical activity, body weight, and bullying
POI (Prevention of Overweight in Infancy): A two-year trial investigating whether additional guidance around breastfeeding, food, activity and sleep can impact on the rate of weight gain in 800 infants. These participants will now be followed up to 5 years of age.