Associate Professor Lyn Wise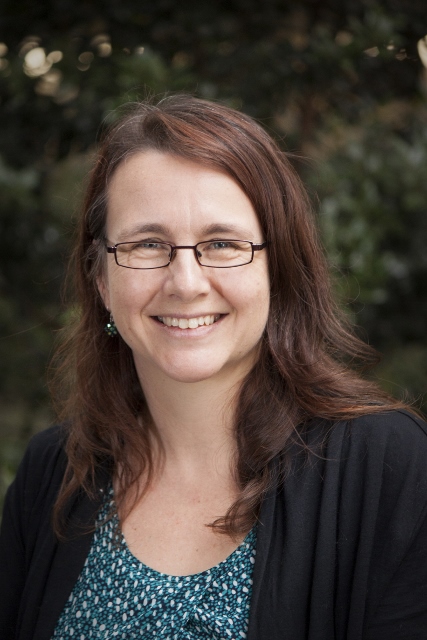 Contact Details
Phone

+64 3 479 7723

Email
Position

Associate Professor

Department

Department of Pharmacology and Toxicology

Qualifications

BSc(Hons) PhD

Research summary

Virology, skin infections, angiogenesis, inflammation, wound healing, therapeutics
Research
I trained as a molecular virologist and was a key researcher in the functional characterisation of the viral family of vascular endothelial growth factors and a range of anti-inflammatory factors encoded by the parapoxviruses.
My research currently focuses on microbial manipulation of the inflammatory, vascular and wound healing responses in the skin, and the use of bio-therapeutics for skin wounds, infections and inflammatory disorders.
My interests are centered around three overlapping themes; how do microbes manipulate the tissue around them, what does this tell us about our own physiology and can we exploit this knowledge to develop new drugs for treating infections and other pathologies.
Current Research:
Our research aim is to understand how the body, particularly the skin, can heal itself after damage caused by trauma or infection.
The approach we are taking is to harness natural agonists of the healing responses and develop them as therapeutics for when our bodies fail to heal. The agonists we are developing come from our own skin cells or microbes, and from NZ's native flora, fauna and agricultural byproducts.
Our goals are to use these natural therapeutics to accelerate healing of chronic ulcers and skin burns, and to reduce the scarring that occurs following trauma or surgery. We are looking to use these agonists to treat both human and veterinary conditions. We are also exploring the utility of these therapeutics for other parts of the body suffering from damage or impaired healing. This includes the brain following stroke or injury, fibrotic lungs, irritated bowels and various tumours.
Past and present funding:
The Health Research Council of New Zealand.
The New Zealand Equine Research Foundation.
Otago Innovation Ltd.
The University of Otago.
The Otago Medical Research Foundation.
HalcyGen Pharmaceuticals Limited.
Current Collaborations:
Professor Andrew Mercer and Dr Stephen Fleming, Department of Microbiology and Immunology, University of Otago.
Professor Chris Jackson, Kolling Institute of Medical Research, University of Sydney.
Professor Kurt Krause, Dr Monica Gerth and Dr Anita Dunbier, Department of Biochemistry, University of Otago.
Associate Professor Tim Woodfield and Dr Khoon Lim, Department of Orthopaedic Surgery and Centre for Bioengineering & Nanomedicine, University of Otago Christchurch.
Associate Professor Michael Stitely, Department of Women's and Children's Health, University of Otago.
Professor Christine Theoret, Département de Biomédecine Vétérinaire, Université de Montréal.
Professor Chris Riley, Institute of Vet, Animal and Biomedical Sciences, Massey University.
Associate Professor Merilyn Hibma and Dr Heather Cunliffe, Department of Pathology, University of Otago.
Dr Georgina Dowd, Marine Products Group, Plant & Food Research.
Current Group Members:
Wise Lab Group June 2017
(Back, left-right): Zabeen Lateef, Lauren Collins, Rory Burgess, Gabriella Stuart.
(Front, left-right): Lyn Wise, Nicky Real.
Principal Investigator
Associate Professor Lyn Wise
Email lyn.wise@otago.ac.nz
Office: +64 479 7723
Lab: +64 479 5720

Postdoctoral Fellow
Dr Zabeen Lateef
Email zabeen.lateef@otago.ac.nz
Office: +64 479 4174
Lab: +64 479 5720
Project: Viral proteins as novel therapeutics for human skin wounds.
Research Technicians
Gabriella Stuart
Email gabriella.stuart@otago.ac.nz
Nicola Real
Email nicky.real@otago.ac.nz
Office: +64 479 4174
Lab: +64 479 5720
Project: Viral proteins as novel therapeutics for human skin wounds.
Postgraduate Students
Lauren Collins, BSc Hons (Genetics)
Project: Interleukin-10 and fibroproliferative disorders in horses.

Rory Burgess, PGDipSc (Pharmacology)
Project: Development and screening of a SCHEMA library of cytokine binding proteins.

Aarthi Rajesh, PhD (Pathology)
Project: Langerhans cells and skin repair.

Ashley Holland, MSc, (Pathology)
Project: Viruses in the placenta and associations with birth complications and future fertility.
Opportunities for Postgraduate Students:
The overarching theme of our research is the use of natural agonists of healing responses to correct impaired healing and scarring impairments. Our research utilises molecular genetics, bioinformatics and biochemistry to identify and produce novel healing agonists. We then utilise cell, 3D skin culture and small animal models, along with histological and molecular analyses, to evaluate potential therapeutics. Projects are available looking at novel therapeutics that regulate inflammation, vascularisation, fibrosis, and nerve and fat regeneration. The group has a strong track record in these areas and the positions will provide the student with excellent opportunities to build their scientific career in these exciting areas.
The University of Otago is one of the top research universities in New Zealand and includes excellent facilities available for our research (e.g. next-generation sequencing, proteomics, histology, microscopy etc.). Our group actively collaborates with other researchers, locally, nationally and internationally. The Department of Pharmacology and Toxicology also has a thriving post-graduate community.
PhD and MSc scholarships are available for talented students interested in studying skin or healing therapeutics. Applicants with a BSc(Hons) or MSc in Molecular Biology, Biochemistry, Genetics, Physiology, Pharmacology or a related discipline and high motivation for research are encouraged to apply. If interested, please contact Associate Professor Lyn Wise providing an explanation of your interest in the project, a CV and details of 2-3 academic referees (lyn.wise@otago.ac.nz). Please include a copy of your full academic transcript and if applicable an explanation of content. Starting dates are flexible. Applicants must be eligible for admission to the PhD or MSc programme at the University of Otago and apply for a scholarship (http://www.otago.ac.nz/study/scholarships/index.html). A GPA of 7.5 or greater and demonstration of proficiency in English are essential.