Associate Professor Greg Walker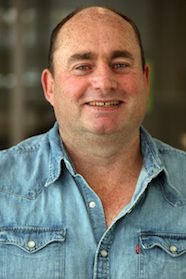 Contact Details
Phone

+64 3 479 7133

Email
University Links
Position

Associate Professor Head of the Bayer Centre for Dairy Animal Health / Pharmaceutical Science and Product Innovations at the School of Pharmacy (2019-present)

Qualifications

BSc MSc PhD(Otago)

Research summary

Drug delivery and formulation

Teaching

PHCY211: Fundamental Pharmaceutical Sciences (Dosage forms module coordinator)
PHCY220: Integrated modules A
PHCY430: Elective Projects B
PHCY485: Honours

Memberships

Controlled Release Society (2012-present)
New Zealand Chapter of the Controlled Release Society (2012 to present): President of the Society (November 2017 to present)
Research
Associate Professor Walker's general area of research interest is in formulation and delivery of bioactive molecules. Particular interests are in physico-chemical principles relating to how delivery systems can influence the absorption, disposition and fate of bioactives in the body and how such systems can increase the efficacy of bioactives.
He has extensive experience in polymeric drug delivery systems, engineering formulations for biopharmaceuticals, project management and pre-clinical studies.
Prior to joining University of Otago as a lecturer, he was the Research and Development Manager at a UK biotech company where he invented the lead technology of a new class of topical haemostat (PeproStat) which has completed successful phase two clinical trials.
As head of the Bayer Centre for Dairy Animal Health / Pharmaceutical Science and Product Innovations at the School of Pharmacy, he applies his formulation and drug delivery expertise to issues relating to veterinary and animal health.
Associate Professor Walker is a key researcher in three Ministry of Business, Innovation and Employment (MBIE) grants totalling to over NZ $19 million. These projects focus on the formulation and delivery of: vaccines, a new class of antimicrobials and bioactives to crops.
PhD projects are available, please contact me if you are interested in conducting PhD research in the field of formulation and drug delivery.