Professor Bruce Russell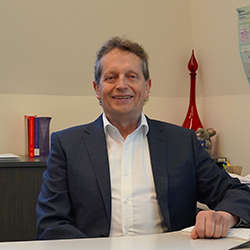 Contact Details
Phone

+64 3 479 7272

Email
University Links
Position

Associate Dean, Clinical Pharmacy

Qualifications

BPharm(Hons) PhD

Research summary

Biomarkers that enable the prediction of a response to treatment for severe mental health disorders

Teaching

I teach clinical pharmacy to third and fourth year students.

Memberships

Member of the Schizophrenia International Research Society (SIRS)
Member of the College of Problems on Drug Dependence, USA
Member of the Pharmaceutical Society of New Zealand

Clinical

The majority of my research is with patients so I regularly engage with service user groups and enjoy talking to carers and clinical staff whenever possible.
Research
My research focuses on investigating the psychopharmacology and underlying pathophysiology of the severe mental illnesses such as schizophrenia with an emphasis on treatment-resistance. I aim to discover biomarkers that will enable the prediction of an individual's response to drug treatment. I also have an active interest in the psychopharmacology of both new and 'old' recreationally used drugs and the mechanisms underlying drug addiction.