Associate Professor Hesham Al-Sallami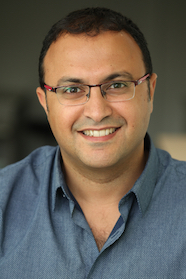 Contact Details
Phone

+64 3 479 7295

Email
University Links
Position

Associate Dean (Pharmacy Practice)

Qualifications

BPharm MClinPharm PhD

Research summary

Clinical practice, clinical pharmacology and pharmacometrics

Teaching

Clinical Pharmacy practice and clinical pharmacology (undergraduate and postgraduate)

Memberships

Registered Pharmacist, RegPharmNZ
Chair of the Australasian Society for Clinical and Experimental Pharmacologists and Toxicologists (ASCEPT NZ)
Executive committee member of the Population Approach Group in Australia and New Zealand (PAGANZ)
Executive editor of the British Journal of Clinical Pharmacology
Member of the Otago Medical Research Foundation Scientific Committee
Board member of the British Pharmacological Society (BPS) International Advisory Board

Clinical

Locum pharmacist (community and hospital pharmacy)
Research
My area of research is Clinical Pharmacy Practice with a focus on the individualisation of pharmacotherapy in order to optimise patient clinical outcomes.
My research focus is drug dosing in relation to body composition in children and in obese individuals. The clinical application of my research has been in the areas of anticoagulation and in insulin dosing in diabetes.
My research interests also include clinical education and professional competency.