Dr Jithendra Ratnayake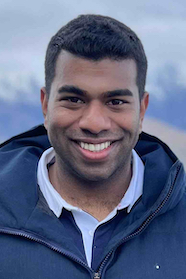 Contact Details
Department

Department of Oral Sciences

Qualifications

BEng(Hons) (Sheffield) PhD (Otago)

Research summary

Biomaterials and regenerative medicine

Teaching

Oral biology, biomaterials and bioengineering

Memberships

European Society of Biomaterials (ESB)
Australasian Society for Biomaterials and Tissue Engineering (ASBTE)
International Association of Dental Research (IADR)
Materials Research Society (MRS)
Research
My main area of research is focused on developing novel biomaterials from waste resources for biomedical applications.
I became interested in adding value to the waste products from New Zealand's annual $NZ6 billion red meat export industry. I have significant expertise in characterising biomaterials using various analytical techniques and evaluating biocompatibility using in-vitro and in-vivo techniques.
My secondary research interests lie in developing medical devices, dental materials, restorative dentistry and dental education.
Current research strategies are focused on:

Developing novel bone grafts from bovine and ovine bone for bone regeneration applications
Developing bio-composite materials for biomedical applications (wound dressing, cleft lip palate repair, and orthopaedic applications)
Development and testing of a bovine-derived nanohydroxyapatite toothpaste for caries management
Development of a hybrid composite from natural Montmorillonite clay and waste bovine bone for dental restoration applications
Synthesis of A Triple-functionalized Multilayer on Porous CFR-PEEK Implants
Additional details
I serve as an adjunct Senior Lecturer at the Kothelawala Defence University (KDU), Sri Lanka. I have commercial collaborations with Colgate Palmolive Ltd, ANZCO foods and Intuitive 8 Healthcare LLC (India) and Universities in the UK, Australia, Saudi Arabia, China, Sri Lanka and the USA.
Before moving to New Zealand, I served in the British and Sri Lankan military. Outside of work, you can find me on the cricket field or walking my two dogs.