Professor Darryl Tong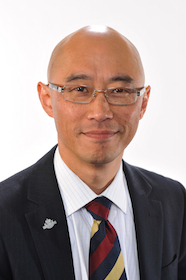 Contact Details
Phone

64 3 479 6530

Email
Position

Professor and Head of Department of Oral Diagnostic and Surgical Sciences, Associate Dean Pacific (Dentistry)

Department

Department of Oral Diagnostic and Surgical Sciences

Qualifications

BDS MB ChB MSD PhD PGDipSEM FFDRCSI FDSRCS FACOMS FACS FICD

Research summary

Trauma, war surgery, sports-related concussion

Teaching

Teaches wide range of students across many disciplines and fields at undergraduate and postgraduate level including specialist trainees in oral and maxillofacial surgery.

Clinical

Consultant Maxillofacial Surgeon, Southern DHB
Research
Professor Darryl Tong's main research interests include military and civilian trauma with a particular focus on ballistic injuries to the head, face and neck, sports-related concussion and subconcussive impact force research.
He also has interests in clinical and systematic review-based research in oral and maxillofacial surgery including dentoalveolar surgery,pathology, trauma, dental implantology, and other clinical aspects of the specialty. Of particular interest however is maxillofacial trauma and ballistic injury especially in theatres of conflict.
Professor Tong's PhD involved looking at war injuries of the face and jaws from an integrated historical and surgical viewpoint. Other research interests include forensic biology and sports medicine.
Publications
Naysmith, K. E., Foster Page, L. A., Tong, D. C., & Thomson, W. M. (2023). Oral health status of New Zealand Defence Force recruits. Military Medicine, 188, e804. doi: 10.1093/milmed/usab385
Bussey, M. D., Davidson, P., Salmon, D., Romanchuk, J., Tong, D., & Sole, G. (2022). Influence of the frame of reference on head acceleration events recorded by instrumented mouthguards in community rugby players. BMJ Open Sport & Exercise Medicine, 8(4), e001365. doi: 10.1136/bmjsem-2022-001365
Beumer, III, J., Lyons, K. M., Kahenasa, N., Tong, D. C., & Sung, E. (2022). Implants in irradiated tissues, osteoporosis patients, and patients treated with bisphosphonates. In J. Beumer, III, R. F. Faulkner, K. C. Shah & B. M. Wu (Eds.), Fundamentals of implant dentistry (Vol. 1): Prosthodontic principles. (2nd ed.) (pp. 498-515). Batavia, IL: Quintessence Publishing.
Monk, J. H. G., Thomson, W. M., & Tong, D. C. (2022). Trends in maxillofacial fractures in Otago-Southland, New Zealand: 2009-2020. New Zealand Medical Journal, 135(1557), 76-87. Retrieved from https://journal.nzma.org.nz/
Sese, P., Thomson, W. M., Tong, D., & Sopoaga, T. (2021). Self-reported oral health, dental anxiety and use of services in Pacific tertiary students. New Zealand Dental Journal, 117(4), 211-217.