Professor Warwick Duncan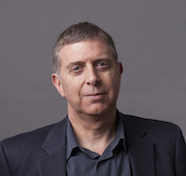 Contact Details
Phone

64 3 479 7110

Email
Position

Professor and Director of the SJWRI

Department

Department of Oral Sciences

Qualifications

ED MDS PhD FRACDS (Perio) FICD MRSNZ

Research summary

Periodontics and Dental Implantology

Teaching

Postgraduate supervision in Periodontics, Dental Implantology, and Forensic Dentistry

Clinical

Periodontics and Dental Implantology
Research
Professor Duncan's primary research activities involve the fields of Periodontology and Dental Implantology. His expertise is in the use of animal models for testing therapeutic strategies in these fields, including clinical, microbiological, histomorphometric, and radiomorphometric analysis of peri-implant, periodontal, and maxillofacial tissues.
Current research strategies are focused on:
The regeneration of bone to support implantable titanium, titanium alloy, and zirconia devices with different modified surfaces
In vivo testing of novel bone grafting materials
New diagnostic and therapeutic strategies for periodontal and peri-implant diseases
He has international collaborations with universities and implant companies in Korea, South Africa, North America, and Switzerland. He is also involved in basic science and epidemiological research in the areas of clinical periodontics, dental implantology, forensics, and comparative anatomy.
Publications
Jansen van Vuuren, L., Jansen van Vuuren, W. A., Broadbent, J. M., Duncan, W. J., & Waddell, J. N. (2023). Measurement of tooth displacement. Journal of the Mechanical Behavior of Biomedical Materials, 146, 106059. doi: 10.1016/j.jmbbm.2023.106059
Ram, A., Duncan, W. J., Coates, D. E., Nobakht, S., Tkatchenko, T., & Milne, T. J. (2023). Bone remodelling marker expression in grafted and ungrafted sheep tooth extraction sockets: A comparative randomised study. Archives of Oral Biology, 153, 105738. doi: 10.1016/j.archoralbio.2023.105738
Jin, K., Roessler, D. M., Duncan, W. J., Waddell, J. N., & Coates, D. E. (2023). Practices of personal protective equipment use among final-year dental students: A cross sectional study. New Zealand Dental Journal, 119(1), 19-25.
Elahi, A., Duncan, W., Li, K.-C., Waddell, J. N., & Coates, D. (2023). Comparison of low and high temperature sintering for processing of bovine bone as block grafts for oral use: A biological and mechanical in vitro study. Bioengineering, 10, 473. doi: 10.3390/bioengineering10040473
Abdelmoneim, D., Porter, G., Duncan, W., Lim, K., Easingwood, R., Woodfield, T., & Coates, D. (2023). Three-dimensional evaluation of the cytotoxicity and antibacterial properties of alpha lipoic acid-capped silver nanoparticle constructs for oral applications. Nanomaterials, 13, 705. doi: 10.3390/nano13040705