Professor Dave Grattan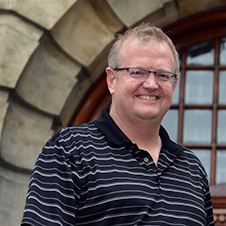 Contact Details
Phone

+64 3 479 7442

Email
University Links
Position

Professor

Department

Department of Anatomy

Qualifications

BSc (Hons) PhD (Well)

Research summary

Neuroendocrinology
Research
The neuroendocrine adaptations of the maternal brain. Neuroendocrine regulation of body weight and glucose homeostasis. Hyperprolactinemia and infertility.
The 'Grattan Lab' form part of the Centre for Neuroendocrinology at the University of Otago (www.neuroendocrinology.otago.ac.nz). Their research focuses on the neuroendocrine control of reproduction, in particular the mechanisms by which reproductive hormones act to influence neuronal activity in the hypothalamus. Particular interests are in the neurobiological and neuroendocrine adaptation to different reproductive states. For example, in conditions such as pregnancy and lactation significant changes occur in the brain that are critical for successful reproduction. These physiological, behavioural and psychological changes are mediated by the hormonal changes of pregnancy. Our research aims to further the understanding of the interactions between reproductive hormones and the central nervous system. Such studies may be of significance to the control of mammalian reproduction and may also have clinical relevance to an understanding of hormonal modulation of psychological and neurological disorders. An example of this is the infertility caused by elevated levels of the hormone prolactin. The hormonally-induced changes in the brain may also serve as a model for studying neuronal plasticity in the adult brain.
Major techniques used for this work include monitoring of hormone levels in the blood by radioimmunoassay, quantification of neuronal activity in specific brain regions by neurochemical and molecular biology techniques, identification of specific populations of neurons in the hypothalamus by immunohistochemistry and in situ hybridisation, and use of transgenic mice to study hormone effects on brain function.