Professor Jing-Bao Nie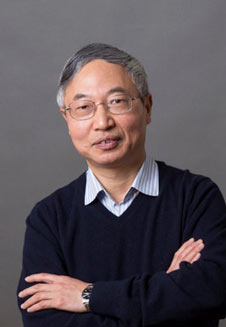 Contact Details
Phone

64 3 471 6129

Email
University Links
Position

Professor

Department

Bioethics Centre

Qualifications

BMed MMed(Hunan) MA(Queen's) PhD(Texas)

Research summary

Medical ethics in China and Asia, transcultural and global bioethics, medical humanities, traditional Chinese medicine

Teaching

Memberships

Consulting Editor of Asian Bioethics Review; Member of the Editorial/Advisory Boards of journals including Bioethics, Kennedy Institute of Ethics Journal, Indian Journal of Medical Ethics, Medicine and Society, and Medicine and Philosophy (the last two in Chinese); the Human Ethics Advisory Board of PLOS One
Adjunct Professor, Peking University Health Science Center and Wuhan University, China
Fellow, The Hastings Center, USA
Associate, Asia Center, Harvard University, USA
Research
Jing-Bao Nie was trained originally as a physician in Chinese medicine in China. He then studied sociology in Canada, and the medical humanities and bioethics in the USA. His extensive research takes a distinctive transcultural approach to bioethics and cultural studies, and provides unique insights into the Asian (particularly Chinese) socio-cultural context.
He is the author of Medical Ethics in China (Routledge 2011), Behind the Silence: Chinese Voices on Abortion (Rowman & Littlefield 2005), and three chapters in The Cambridge World History of Medical Ethics (Cambridge UP 2009). He has co-edited Japan's Wartime Medical Atrocities (Routledge 2010) and several thematic journal issues including one on the methodologies of transcultural and global bioethics for Kennedy Institute of Ethics Journal (2016) and the other on feminist perspectives for Bioethics (2007). His numerous articles are published in such periodicals as American Journal of Bioethics, Cambridge Quarterly of Healthcare Ethics, Journal of Bioethical Inquiry, Developing World Bioethics, Asian Bioethics Review, Journal of Clinical Ethics, British Medical Bulletin, and The Lancet.
Two research projects (one on Japan's wartime human experimentation and the other on China's birth control program) have been supported by the Marsden Fund of the Royal Society of NZ. Currently, he is co-conducting a Harvard China Fund project on rebuilding patient–physician trust in China and serves as a consultant and collaborator of an US NIH project on social and ethical issues of HIV cure research. He co-chaired the 6th International Congress of Feminist Bioethics and was on the Board of Directors of the International Association of Bioethics.
His books have been internationally hailed in dozens of reviews by scholars in different fields as "landmark contribution" (The Lancet), "truly pioneering" and 'no less than astounding" (China Review International), "relevance far beyond its specific subject" (China Journal), "extremely important" (Pacific Affairs), "insightful" (Developing World Bioethics), and "essential reading" (Asian Bioethics Review). His academic findings have been cited or featured on Radio French and in Weekendvisen (in Danish), BioEdge, The Guardian, The New York Times, and Nanfang Zhoumo (in Chinese). He has delivered numerous invited lectures in Asia, Europe and North America.
Additional details
Professor Nie welcomes proposals for postgraduate studies, especially PhD, of prospective students from New Zealand, Asia–Pacific and other parts of the world in the areas of his expertise.