Associate Professor Tania Slatter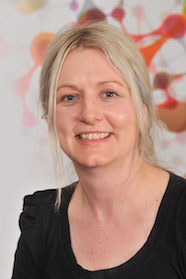 Contact Details
Phone

+64 3 479 7471

Email
Position

Associate Professor and Academic Leader, Course Director Medical Laboratory Science, Histology, for Otago Micro and Nanoscale Imaging (OMNI)

Department

Department of Pathology (Dunedin)

Qualifications

BSc MSc(Dist) PhD

Research summary

Molecular and experimental pathology and translational medicine with a special interest in cancer, perinatal medicine, and autoimmune disease

Memberships

Manutū Hanora (Ministry of Health) Laboratory Sector Reference Group
Associate Investigator, Maurice Wilkins Centre

Clinical

<ul> <li>Brain cancer</li> <li>Breast cancer</li> <li>Laboratory medicine</li> <li>Chronic kidney disease</li> <li>Macular degeneration</li> <li>Perinatal disease</li> <li>Autoimmune disease</li> </ul>
Research
Our goal is to improve outcomes for those with cancer and other chronic conditions by understanding how the mechanisms that regulate cellular damage and inflammation lead to molecular changes that predispose to life-long health effects.
For this research we use molecular and histo-pathological techniques in combination with collaborative clinical studies. The findings from the laboratory are then tested in clinical trials to see if they lead to improved patient outcomes.
Laboratory medicine is an integral part of medicine with 100% of cancer diagnoses requiring diagnostic laboratory tests. The Medical Laboratory Science programme at Otago works with diagnostic laboratories on collaborative projects aimed at developing new and improving existing tests.
Specific projects in the laboratory are outlined below:

Understanding how a variant of the p53 tumour suppressor called Δ133p53 promotes cancer
Investigating if new drug indications can better treat those with brain cancer, both tumours that develop and those that spread to the brain
Investigating how chronic kidney disease and macular degeneration could be treated
Developing new diagnostic tests for cancer patients
Investigating DNA damage to the placenta and how this affects fetal and maternal health outcomes. This study is part of the Otago Placental Study in collaboration with the Department of Women's and Children's Health.
Investigating DNA damage in autoimmune disease and how this leads to further health complications