Mr Aidan Leong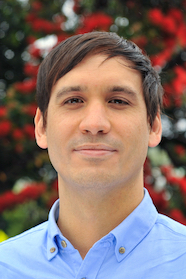 Contact Details
Phone

+64 4 385 5475

Email
Position

Lecturer

Department

Department of Radiation Therapy (Wellington)

Qualifications

MHealSc, BHealSc(Hons)

Research summary

Radiation therapy
Research
Aidan's research interests are primarily focused on the implementation of novel technologies within the evolving radiation therapy environment. This includes image-guidance, motion management and stereotactic treatment workflows.
Aidan also has an interest in the use of technology to enhance student, practitioner, and patient education. This includes the use of virtual clinical environments as well as systems that enable remote collaboration and engagament.
In addition, Aidan has invovlement in projects relating to radiation therapy toxicity management and the role of patient-reported outcomes.