Emeritus Professor Alison Rich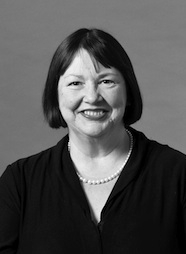 Contact Details
Phone

64 3 479 5686

Email
University Links
Position

Professor

Department

Department of Oral Sciences

Qualifications

BDS(Otago) MDSc PhD(Melb) FRACDS FFOP(RCPA) FRCPath

Research summary

Current research interests are in the tumour microenvironment in oral cancer and immune regulation in oral lichen planus.

Clinical

<p>Alison led the Oral Pathology Centre, which provides specialist diagnostic oral pathology reports to dentists, dental specialists, and anatomical pathologists.</p><p>The Centre:<br /></p><ul><li>Analyses 2,500–3,000 specimens annually</li><li>Is fully equiped and certified for histopathology with accreditation in Medical Laboratory Testing (Histology) from International Accreditation New Zealand</li><li>Has Royal College of Pathologists of Australasia (RCPA), accreditation for teaching oral pathology</li></ul>
Research
Professor Rich's research interests related to gaining a greater understanding of the pathogenesis of oral diseases, particularly oral cancer and oral lichen planus, to complement her clinical speciality of diagnostic oral pathology.
Her main research interest in oral cancer was in developing tools to more accurately predict the transformation of potentially malignant oral diseases to oral cancer and, investigation of the role of immune cells in the oral cancer environment. She has expertise in project design in these areas, in data analysis and in mentoring colleagues and post- and undergraduate students undertaking related projects. She has supervised numerous PhD and DClinDent students from around the world, with particular interest in supporting the development of diagnostic and research oral pathology in the Asia-Pacific region.
Professor Rich was the leader of the Oral Molecular and Immunopathology Programme of the Sir John Walsh Research Institute and had numerous international collaborative projects, especially with colleagues in Malaysia, Australia and Sri Lanka.
Additional details
Professor Rich is a past Chair of the Faculty of Oral and Maxillofacial Pathology of the Royal College of Pathologists of Australasia (RCPA) and is also a past Chief Examiner. She is an Associate Editor of Pathology, the journal of the RCPA. Her laboratory convenes the oral and maxillofacial Quality Assurance Programme for the RCPA.
Alison is the President Elect of the International Association of Oral Pathologists (IAOP) and was previously an IAOP Regional Councillor. She has participated in numerous IAOP congresses over the years.